January 29, 2015
Five things for pharma marketers to know: Thursday, January 29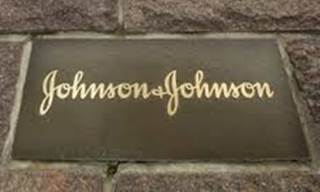 Former FDA chief David Kessler told a Philadelphia state court that Johnson & Johnson knew anti-psychotic Risperdal put boys at risk for breast development. Bloomberg reports that Kessler told jurors that a 2011 J&J clinical trial indicated 3.8% risk for development. His testimony is part of a patient lawsuit that alleges the drug is responsible for a 20-year-old's weight gain and breast development. Bloomberg notes that this is just one of several lawsuits over this issue.
A federal judge has weighed in on pay-for-delay deals with an elastic definition: The "settlement must be large in order to trigger antitrust concerns," reports the Wall Street Journal, which notes that the vague language "is expected to help create tighter focus for applying a 2013 decision by the US Supreme Court that these settlements, in general, may undergo antitrust scrutiny." The Journal notes that SCOTUS's decision also left things up in the air, saying lower courts could decide what qualifies for antitrust scrutiny.
Lawmakers on both sides of the aisle are working on bill that would classify pharmacists as healthcare providers in what are considered low-access areas, reports Drug Store News. The responsibilities are similar to those nurse practitioners have in places like CVS's Minute Clinics, such as the ability to provide some vaccinations and medical screenings, where local laws permit it.
The AbbVie-Gilead fight for payer formularies continues, with United Healthcare signing on to cover Gilead's Harvoni. Reuters reports that the deal will apply to all of the payer's fully insured customers who use the Optum Rx PBM, among others, and goes into effect February 1. The Wall Street Journal notes that the fight has also spilled into state plans and that Missouri and Connecticut are among a host of states looking to trade discounts for preferred formulary status. The Journal also said the in-negotiations Missouri deal would save the state $4.2 million for the fiscal year if the Show-Me State were to switch Medicaid patients to AbbVie's Viekira Pak from Gilead's Sovaldi.
The National Institutes of Health's Cancer Genome Atlas researchers have identified new targets for smoking- and HPV-related cancers. The agency said in a statement Wednesday that the results may also help explain how these diseases influence head and neck cancers. The findings were based on genomic analyses of 279 tumors, 80% of which were from patients who smoked.
Scroll down to see the next article