May 21, 2015
Five things for pharma marketers to know: Thursday, May 21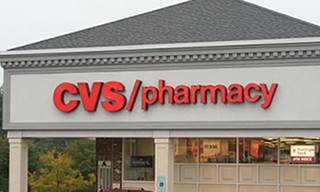 CVS Health said it will buy nursing-home pharmacy company Omnicare in a deal valued at around $12.7 billion, CVS said in a statement. The deal would include $2.3 billion in debt and would give CVS Health, which owns a retail pharmacy chain and a pharmacy benefits management business, access to Omnicare's operations, which include 160 locations in 47 states. The Associated Press reported that the PBM business was behind CVS's first-quarter revenue growth this year. Cowen Group analyst Charles Rhyee told Bloomberg Business that both companies have a big presence in Medicare Part D. Omnicare's market value is around $9.2 billion.
Deutsche Bank analyst Gregg Gilbert said Pfizer should acquire GlaxoSmithKline, reported Bloomberg Business. Gilbert said in a research note titled "Introducing PfizerKline" that such a move would give New York City-based Pfizer a tax benefit and allow it to "unlock access to its balance sheet." GSK is based in the UK. Pfizer declined to comment on Gilbert's report.
The FDA, GlaxoSmithKline, physicians and the courts failed to prevent misuse of asthma medication Advair, which is manufactured by GSK, according to a report by ProPublica and The Daily Beast. Using a combination of previously undisclosed documents, the article's reporter found that the FDA failed for several years to update the label to indicate that Advair should not be used for mild asthma cases despite concerns about the ingredient salmeterol. ProPublica wrote that recent federal research indicates inappropriate use could increase risk of asthma-related death and that it shows many patients use the drug inappropriately.
Phase-III results show that Novartis's pancreatic-cancer medication Afinitor extended the progression-free survival period for patients with advanced nonfunctional neuroendocrine tumors of the gastrointestinal tract or lung. Novartis did not say how much time Afinitor provided other than describing it as significant. The company said in a statement that the results will be used to submit the drug to the FDA later this year.
Regeneron and Sanofi said they will file their experimental rheumatoid arthritis drug sarilumab with the FDA in the fourth quarter. The companies said in a statement that Phase-III results showed the IL-6 receptor antibody improved signs and symptoms of rheumatoid arthritis within 24 weeks and physical function at 12 weeks compared to the placebo. The companies said the trial focused on patients who could not tolerate or had inadequate response to TNF-alpha inhibitors.
Scroll down to see the next article