October 02, 2014
Five things for pharma marketers to know: Thursday, October 2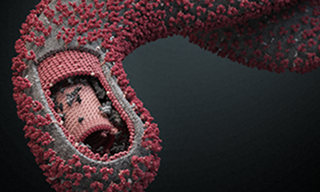 Federal officials are planning to markedly increase production of Mapp Biopharmaceutical's ZMapp, an investigational treatment for Ebola, the New York Times reported Thursday. Two charities—The Bill & Melinda Gates Foundation and Welcome Trust—as well as the Department of Health and Human Services, are in talks with Caliber Biotherapeutics to produce the drug in tobacco plants, although an unnamed government official told NYT that Caliber is among multiple manufacturers under consideration.
Venture capital for digital health has spiked this year, MedCity reported Wednesday. Funding for the industry reached $3 billion over the first three quarters of 2014, up 100% from last year, according to a report from Rock Health. That same report notes, however, that the average deal size has dropped by $2.5 million. The two categories getting the most attention (read: money) were analytics and big data. The top three deals were Proteus Digital Health receiving $52 million, Teledoc netting $50.3 and Chunyu receiving $50 million.
Eli Lilly said Thursday it would discontinue a Phase-III trial for lupus drug tabalumab after the drug showed "insufficient efficacy" while under investigation. Lilly stated the drug failed to show statistically significant improvement on SRI-5 (SLE Responder Index-5, a measurement of lupus disease activity and response), compared to standard of care. The drugmaker stated it will not move forward with a submission to regulators.
More than 80 people are being monitored for symptoms of Ebola after coming into contact with Thomas Eric Duncan—the man diagnosed with the disease after traveling from Liberia to Dallas recently, Bloomberg reported Thursday. Erikka Neroes, a spokeswoman for the Dallas County Health and Human Services, told the news service that no one currently being monitored has exhibited symptoms, and that Duncan has only come into close contact with 12-18 people.
EHR provider Epic Systems is feeling pressure from Washington for not playing nicely with others, Modern Healthcare surmised Wednesday. The company hired a Washington lobbyist after being "singled out" during a House Energy and Commerce Committee hearing in July by US Rep. Phil Gingrey (R-GA). Gingrey cited a RAND report, which called Epic's systems "closed records," and was critical of the EHR provider's interoperability. Gingrey went on to say, "It may be time for the committee to take a closer look at the practices of vendor companies in this space, given the possibility that fraud may be perpetrated on the American taxpayer."
Scroll down to see the next article