April 14, 2015
Five things for pharma marketers to know: Tuesday, April 14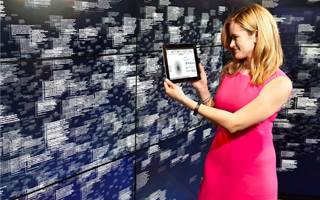 IBM is making a big investment in healthcare, announcing plans to incorporate its Watson artificial-intelligence technology into partnerships with Apple, Johnson & Johnson and Medtronic and the formation of a business unit called IBM Watson Health. The company also announced two acquisitions of healthcare analytics firms. "We're going to enable personalized healthcare on a huge scale," an IBM executive told The New York Times.
Roche expects to have an experimental immunotherapy cancer drug in 11 late-stage clinical trials by the end of this year, according to Reuters. The drug, MPDL3280A, is being tested as a treatment for melanoma as well as lung, bladder, kidney, bowel and blood cancers. It's the furthest-developed drug in the therapy's broader class. AstraZeneca, Bristol-Myers Squibb and Merck are also developing drugs in this class.
Mylan settled a patent lawsuit filed by Pfizer, a move that will allow Mylan to launch a generic version of Viagra by 2017. Pfizer's patent for the erectile dysfunction drug expires in 2020. Mylan already sells a generic version of Viagra in 11 countries in Europe.
A lawyer for Actavis urged a court to allow the company to replace a single-dose version of dementia treatment Namenda with a two-pill version in order to maximize profits, according to the Associated Press. Generic versions of Namenda were introduced to the US market in July. The New York attorney general later sued Actavis, arguing the company violated antitrust and state laws by advertising that it had discontinued the two-dose version in an effort to block competition.
ICYMI: An FDA advisory committee is meeting today to discuss heart safety issues for Onglyza, AstraZeneca's diabetes drug. Onglyza received FDA approval in 2009. The committee's meeting materials can be found here.
Scroll down to see the next article