December 16, 2014
Five things for pharma marketers to know: Tuesday, December 16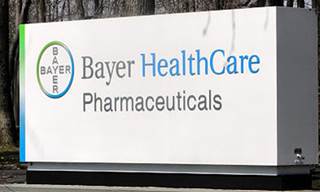 The impact of Bayer's purchase of Merck's over-the-counter portfolio is now rippling through the creative layers. AdAge reports that the drugmaker has "consolidated global creative assignments for brands involved in its October acquisition." AdAge says the move means BBDO and JWT — part of the Omnicom group — are now handling Phillips, Claritin and Afrin. Dr. Scholl's is also part of the deal, but only for assignments in the Americas.
The head of Genentech's R&D is retiring, but parent company Roche already has a candidate in place. The Wall Street Journal reports that Wyeth's former CEO Bernard Poussot's name tops the company's list of candidates. The board is expected to vote on the nomination at the March 3 annual meeting.
Novartis announced Tuesday that its orphan drug Signifor LAR (pasireotide) has been approved for use in acromegaly, an endocrine disorder caused by elevated growth hormone levels. The drug is approved for use in patients for whom surgery was ineffective or surgery is not an option. The European Medicines Agency cleared Signifor for use in adult patients in November 2014. The drugmaker plans to submit applications for the treatment globally. Signifor was approved for Cushing's disease in 2012.
Keeping tabs on questionable and retracted reports has garnered a $400,000 grant for Retraction Watch, a long-running project by Medpage Today's vice president and global editorial director and Adam Marcus, who heads up Gastroenterology & Endoscopy News and Anesthesiology News. The authors write on their blog that the goal is to use the money to "create a comprehensive and freely available database of retractions, something that doesn't now exist."
Germany's prescription pricing committee has added a new angle to the Lucentis storyline, which has typically been about how much more Roche's Lucentis costs than the company's older cancer medication Avastin. PMLive reports that in this case the story is about Regeneron's Eylea trouncing Lucentis when it comes to diabetic macular edema: PMLive says the German Institute for Quality and Efficiency in Health Care "says it provides no additional benefit over Lucentis." The Federal Joint Commission will make a final decision on the drug in March. The news site notes that this is the third time the agency has said no to Eylea, the first two being for macular edema following central retinal vein occlusion and the other being wet age-related macular edema. Lucentis was favored in both cases.
Scroll down to see the next article