December 09, 2014
Five things for pharma marketers to know: Tuesday, December 9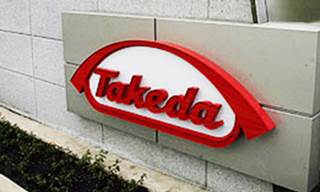 A report by the Wall Street Journal that the Food and Drug Administration failed to disclose pharmaceutical industry ties to advisors indicates the Sunshine Law has its limits. The Journal said that a look at corporate, federal and state data shows "numerous financial ties the FDA hasn't disclosed between medical-device makers and doctors." The Journal says that around 10% of FDA advisers "received something of value from the specific company whose product they were evaluating" and that the FDA only disclosed 1% of these connections.
Novartis has laid off 200 employees from the drugmaker's US headquarters in East Hanover, New Jersey. A WARN Notice posted by the US Department of Labor states that these cuts will be effective as of February 16th, 2015. Novartis axed 83 New York employees as part of its plan to close a Suffern plant in 2016 in September.
The UK's National Institute for Health and Care Excellence has changed its mind about Janssen's Stelara for active psoriatic arthritis. PMLive reports that the regulator is set to approve the drug for "certain circumstances" as long as the manufacturer offers a discount. The special circumstances also require that the patient be found to be unable to use competing drugs including Janssen's Simponi and Remicade, Pfizer's Enbrel and AbbVie's Humira. NICE advised against approving the drug for this condition in May.
Takeda is ditching a brand. The drugmaker announced Monday that Millennium: the Takeda Oncology Company is no longer in use and will now be known as Takeda Oncology. The firm said in a statement that the name change is meant to "reflect the new global oncology business." Takeda scooped up Massachusetts-based Millennium in 2008 for $8.8 billion.
The Obama administration's "Ebola Czar" Josh Earnest will step down from his post in March due to his 130-day status as a special government employee coming to an end, USA Today reported Tuesday. Earnest did not clarify whether the administration will appoint a new coordinator for the government's Ebola response when he leaves the role in three months.
Scroll down to see the next article