February 24, 2015
Five things for pharma marketers to know: Tuesday, February 24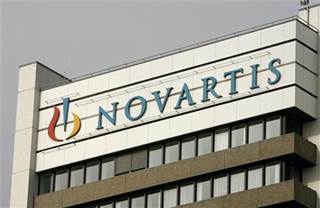 FDA on Monday approved Novartis's multiple myeloma treatment, Farydak (panobinostat)as a second-line treatment in patients with the aggressive form of blood cancer. Farydak is the first HDAC inhibitor to be approved. The drug, which was approved in combination with Takeda's Velcade and an anti-inflammatory drug, faced setbacks with the agency due to some of its more serious side effects, like heart problems, according to Reuters. The drug was approved with a REMS (risk evaluation and mitigation strategy) communications plan that aims to inform healthcare professionals of the drug's possible health risks. The Federal Trade Commission also approved Novartis's deal to buy GSK's oncology portfolio for $16 billion. Per the terms of the agency's approval, Novartis will divest some of its melanoma assets—namely BRAF and MEK inhibitors.
Shire will acquire Meritage Pharma for $70 million, the Dublin-based drugmaker announced Tuesday. Per the deal, Shire will acquire the license and global rights for Meritage's Phase-III investigational treatment, oral budesonide suspension (OBS), for patients with eosinophilic esophagitis (EoE), a rare gastrointestinal disease. Shire estimates that 181,000 US children and adults have EoE. OBS has received orphan drug status from the FDA.
The Federal Trade Commission fined two marketers for unsupported claims in their mobile apps, Mole Detective and MelApp, which claimed to provide an "automated analysis of moles and skin lesions for symptoms of melanoma and increase consumers' chances of detecting melanoma in its early stages," MobiHealthNews reported Monday. One FTC Commissioner Maureen Ohlhausen dissented, saying in a statement that the strict requirements for health apps to prove their claims is "troubling," saying it could stifle innovation. "This approach concerns me...health-related apps need not be as accurate as professional care to provide significant value for many consumers. The [FTC] should not subject such apps to overly stringent substantiation requirements, so long as developers adequately convey the limitations of their products."
Merck has granted a free license for its pediatric formulations of its HIV treatment Isentress (raltegravir), the drugmaker announced Tuesday. The deal will allow any manufacturer to produce pediatric versions of the drug for sale in 92 low- and middle-income countries. The Associated Press reported that Isentress typically costs $1,350 a month without insurance.
A poll conducted by CNN and market research firm ORC International found that roughly eight in 10 Americans believe that parents should be required to vaccinate their children against preventable diseases like polio, rubella, mumps and measles. The research, which was conducted in February, found that 78% of respondents say parents should be forced to vaccinate their children—if they're healthy—while 22% disagreed. Another six in 10 Americans said that children should be "barred from public school and day care activities if they are not vaccinated."
Scroll down to see the next article