January 13, 2015
Five things for pharma marketers to know: Tuesday, January 13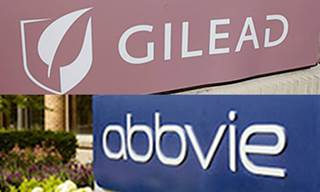 PBM Prime Therapeutics has split the difference in the hepatitis C medication standoff. The company announced Monday that both Gilead's Harvoni and AbbVie's Viekira Pak will have preferred formulary status. SVP Peter Wickersham said in a statement that both manufacturers offered a "substantial reduction in the net price" of the medications. CVS and Express Scripts have taken sides in the medication showdown in recent weeks, with CVS giving Gilead preferred status and Express Scripts favoring AbbVie.
Novartis and Qualcomm are going into business. MobiHealth news reports that the companies announced that their new investment firm, seeded with $100 million, will focus on "technologies, products or services that 'go beyond the pill.' " The venture represents a Venn diagram of past efforts—MobiHealth notes that Qualcomm's portfolio already includes investments in wearable tech while Novartis has focused on life sciences efforts, such as Proteus Digital Health, which makes ingestible sensors.
Roche is surrendering up to $750 million in payments to Meiji Seika Pharma and Fedora for commercialization and development rights to OP0595, a Phase-I treatment that could be used to overcome some antibiotic resistance when treating enterobacteriacae infections. Roche has worldwide commercialization rights, excluding Japan, which will stay with Meiji.
"Extremely disappointed…aghast…hugely shocked and disappointed" said the losers of the UK's cost watchdog's most recent cancer drug review, PharmaTimes reported. The National Health Service's Cancer Drugs Fund review was released Monday—and while its budget grew—16 drugs covering 25 indications were ultimately axed from the valuable list. Meanwhile, in Australia, the number of expensive drugs subsidized by the country's federal Health department has dramatically increased, according to The Sydney Morning Herald. The government's Pharmaceutical Benefits Scheme currently has 61 drugs listed that cost more than $5,000 per prescription.
AbbVie's $5.2-billion takeover of NPS Pharmaceuticals over the weekend may be just the beginning, according to Bloomberg. CRT Capital's analyst Timothy Chiang says the company is looking for drugmakers with "high-margin treatments for rare diseases, particularly already-approved or late-stage products." Bloomberg lists the following drugmakers as potential targets: PTC Therapeutics, Synageva Biopharma, Retrophin, Ultragenyx Pharmaceutical, BioMarin and Vertex.
Scroll down to see the next article