January 06, 2015
Five things for pharma marketers to know: Tuesday, January 6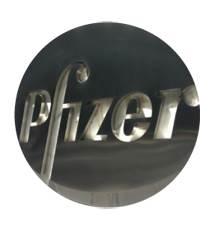 Pfizer now holds the controlling interest in Redvax Gmbh, adding an experimental herpes vaccine and an unnamed platform to its portfolio. The company said in a statement Monday that the Swiss biotech's assets will "place Pfizer among the leaders in CMV research." As noted by the AP, the deal is a chaser of sorts, following the $635 million it spent in December to purchase two Baxter International vaccines.
Immunotherapy company Dendreon is heading into an asset auction without a bidder willing to put up the $27 million the company pegged as its value when it filed for Chapter 11 bankruptcy protection in November, reports PM Live. The site says a December SEC filing indicated "a number of bidders" were interested in the company, but none of them appear to be willing to pay the minimum asking price.
Genetics firm 23andMe and drugmaker Genentech are tackling the Parkinson's Disease genome. 23andMe said in a statement Tuesday that the project will sequence the DNA of around 3,000 patients, and that this information will then be used to identify ways to target the degenerative disease.
Johnson and Johnson is recruiting and already testing human subjects for its experimental Ebola vaccine. The company said in a statement Tuesday that it expects enrollment for the Phase-I study to wrap by the end of the month, and that its Janssen subsidiary and partner Bavarian Nordic A/S have produced enough of the experimental treatment to carry the regimen into large-scale clinical trials this spring. Reuters reports that the virus has killed around 8,000 patients since the March 2014 outbreak.
WebMD and Good Morning America's Robin Roberts have teamed up to create health-centric video programming. WebMD said in a statement that it expects to begin airing results of the collaboration between Robert's production company and the health hub in "early 2015." The series, titled "WebMD's Future of Health," will include medical advancements and human interest stories.
Scroll down to see the next article