June 16, 2015
Five things for pharma marketers to know: Tuesday, June 16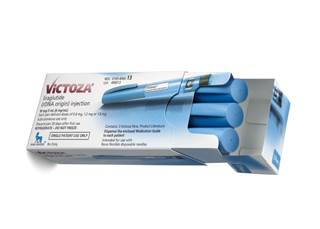 Novo Nordisk is the top seller of metabolic drugs with $11.3 billion in sales in 2014, knocking Sanofi, which had $9.2 billion in metabolic drug sales last year, to second place, reported PMLive. The news site said the 15% jump in sales of Novo's diabetes medication Victoza contributed to the drugmaker's new leadership position but the global spike in obesity rates is behind an overall lift in metabolic drug sales.
Actavis is now Allergan. The name change follows last year's fraught acquisition period that included escalating bids by Valeant to take over the Botox manufacturer and Allergan's efforts to find another partner. The Wall Street Journal reported in March that Actavis's acquisition of Allergan, now valued at $70.5 billion, was the largest deal of 2014.
The Congressional Budget Office's projections that expanding access to drugs reduces other Medicare spending are inaccurate, according to research that shows expanding access to Medicare Part D has not saved Medicare money by reducing other expenses including emergency room visits and hospital stays, according to a Northwestern University research team. Medical Express reported that the researchers examined 11 years of data and raised questions about the CBO's estimates that every 1% increase in prescription refills lowers medical-service costs by 0.2%.
Insurance companies should cover new, expensive drugs if they are more effective than existing treatments, according to 58% of the 1,200 adults who participated in a Kaiser Family Foundation telephone poll. The survey also showed that 73% of polled participants said prescriptions cost too much money and they attributed high drug prices to factors including profit motive and costs associated with lawsuits against pharmaceutical companies.
Pharmaceutical sales reps would make stronger impressions with physicians if they addressed emotional cues like how a treatment improves care rather than marketing data, according to a paper by marketing and coaching firm Rising Tide Partners, which said reps focus too much on data, logic and reason.
Scroll down to see the next article