June 30, 2015
Five things for pharma marketers to know: Tuesday, June 30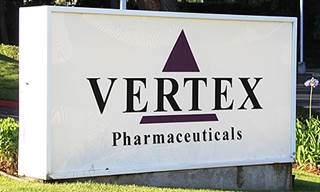 Vertex's cystic-fibrosis drug, Orkambi (lumacaftor/ivacaftor), will likely receive FDA approval this week after an FDA advisory panel voted 12-1 in May recommending the treatment's approval. The agency has until July 5 to make a judgment either way, according to TheStreet.
Roche's experimental multiple-sclerosis treatment, ocrelizumab, completed two major trials, the drugmaker announced. The trials showed that the drug slowed relapses and disabilities related to the disease when compared with Merck KGaA's Rebif. If approved, the drug is expected to help Roche expand beyond the business beyond its formidable oncology portfolio, according to Reuters.
Regeneron and Sanofi released Heart Felt, a new film about people living with high cholesterol, ahead of the expected launch of its PCSK9 inhibitor Praluent. The FDA is expected to release its decision about the drug next month. The documentary-style film includes 19 stories of patients and healthcare providers dealing with the condition.
Novartis will test a new pricing model for its experimental chronic heart-failure drug Entresto (LCZ696) if it is approved. Novartis's head of pharmaceuticals said that he talked to several customers about a delivery system that would allow the drug to be initially sold at a discount, but if the treatment successfully reduces the need for follow-up hospital visits, the customer would pay Novartis an additional sum, according to Reuters.
An investigational Boehringer Ingelheim diabetes drug, BI187004, which is a HSD1 inhibitor—used as an add-on with metformin for Type-2 diabetic patients who are overweight—failed to reduce blood sugar in clinical trials, according to Pharma Times. The drug is still being evaluated as a standalone therapy. BI187004 is co-developed by Vitae Pharmaceuticals.
Scroll down to see the next article