March 24, 2015
Five things for pharma marketers to know: Tuesday, March 24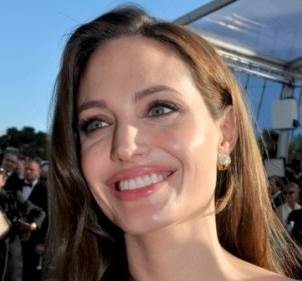 Angelina Jolie Pitt said in a Tuesday New York Times op-ed that she had her fallopian tubes and ovaries removed to reduce her risk of developing cancer. The actor and producer wrote that although an annual check of CA-125 protein levels indicated things were normal, her doctor told her the test "has a 50 to 70 percent chance of missing ovarian cancer in the early stages." She said that she did have a number of elevated inflammatory markers, which can be early signs of cancer. Jolie's 2013 announcement that she had a preventative double mastectomy triggered a surge in genetic screening.
The FDA's review of two deaths associated with Eli Lilly's antipsychotic Zyprexa Relprevv was inconclusive. The regulator announced yesterday that it cannot "exclude the possibility that the deaths were caused by rapid, but delayed, entry of the drug into the bloodstream following intramuscular injection." The two patients died in 2013. The FDA is not recommending any changes to the drug's label at this time.
The FDA's drug-approval rate so far this year is keeping up with the record number of drugs approved in 2014. The regulator approved 10 new drugs as of Friday, reported Bloomberg News, which said this rate could mean the agency could reach last year's 18-year-high of 41 approvals in a year. "We have applied an all-hands-on-deck mentality," the FDA's director of the office of new drugs told Bloomberg.
Takeda signed a licensing agreement for exclusive use of ImmunoGen's antibody-drug-conjugate (ADC) technology to develop and commercialize cancer treatments that will focus on up to two cancer targets. The deal includes a $20-million upfront payment to ImmunoGen and up to $210 million in milestone payments for each target. ImmunoGen's ADC technology combines antibodies and a cell-killing agent that bind to specific sites on a cancer cell. Roche's breast-cancer treatment Kadcyla uses this technology.
Men are now being targeted for osteoporosis treatments. The Wall Street Journal reported that the bone-thinning disease will cause 25% of men aged 50 years old or older to break a bone, a disease that will affect more men than prostate cancer. Women have a 50% chance of breaking bones because of the disease.
Scroll down to see the next article