May 12, 2015
Five things for pharma marketers to know: Tuesday, May 12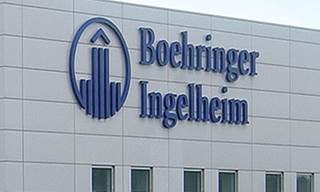 Mylan may boost the cash-and-stock bid it made for Perrigo, according to Bloomberg Business. Mylan Executive Chairman Robert Coury met with investors this week to discuss the company's proposed acquisition of Perrigo and its efforts to fend off a takeover by Teva, another generic drugmaker. He also reportedly told investors that a combined Mylan and Perrigo may be a future target for Pfizer and that the company is considering buying Sandoz, a Novartis subsidiary, Bloomberg reported.
Boehringer Ingelheim partnered with Sutter Health, a health system in Northern California, to evaluate digital health and mobile technologies, focusing first on a program to improve treatment for patients with chronic obstructive pulmonary disease.

EMD Serono's experimental treatment for patients with metastatic pancreatic cancer received a Fast Track designation from the FDA. The drugmaker, which is part of Merck KGaA, developed the compound, evofosfamide, with Threshold Pharmaceuticals. The drug, which is in Phase-III clinical trials, also received a Fast Track designation when used in combination with chemotherapy drug doxorubicin for soft-tissue sarcoma.
Eli Lilly entered a research collaboration with BioNTech to develop cancer immunotherapies. Lilly paid BioNTech a $30-million signing fee, with an additional $300 million in potential milestone payments.
ICYMI: A federal judge on Friday dismissed a lawsuit filed by the city of Chicago against drugmakers—Actavis, Endo, Johnson & Johnson and Teva—that are accused of using deceptive marketing of painkillers, Reuters reported. But the city's lawsuit against Purdue Pharma, which makes Oxycontin, will continue. The city alleged that the companies overstated the benefits of the drugs and downplayed the risks of addiction.
Scroll down to see the next article