May 26, 2015
Five things for pharma marketers to know: Tuesday, May 26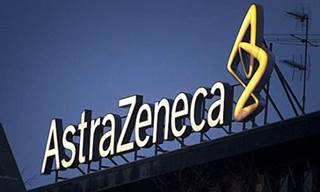 Amgen ended its collaboration with AstraZeneca on experimental psoriasis drug brodalumab after suicidal thoughts were linked to the drug, which will force the UK drugmaker to rethink its 2023 projected $45 billion in sales, according to Reuters. AstraZeneca had predicted that the drug would have sales between $500 million and $1.5 billion. The company may continue to develop the drug.
Amgen's and Sanofi's experimental cholesterol-lowering PCSK9 drugs both lower LDL so market share will likely be gained or lost based on price. Analysts told Reuters they expect Sanofi and its partner Regeneron to offer a substantially lower price for Praluent with the lower dose priced at $5,000 a year and the higher at $10,000 a year. Amgen's Repatha will likely cost about $10,000 a year. Analysts told Reuters that PBMs are unlikely to allow both drugs on their formularies.
A fifth of the highest-prescribing Medicare physicians received non-research money from drugmakers, according to Modern Healthcare. Seventeen percent of the 36,000 providers who prescribed at least $100,000 of a single drug received payments from the drug's manufacturer, as did the 20% of the 2,200 doctors who prescribed at least $500,000 of one drug, according to an analysis of CMS's Open Payments database, which gathers data about financial relationships between industry and healthcare providers and Medicare Part D data.
Newer multiple sclerosis drugs not only have higher prices than their predecessors but they have also encouraged drugmakers to increase the prices of older medications, NPR reported. Pharmaceutical economist Stephen Schondelmeyer likened pharmaceutical companies to a cartel but industry trade group PhRMA told NPR that drug price inflation has kept pace with that of medical inflation.
The FDA approved Boehringer Ingelheim's daily COPD medication Stiolto Respimat. BI said in a statement that Stiolto was more effective than its other COPD drugs, Spiriva or Striverdi.
Scroll down to see the next article