November 04, 2014
Five things for pharma marketers to know: Tuesday, November 4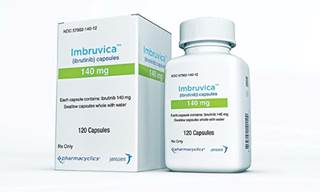 Pharmacyclics is a key player in the latest AstraZeneca collaboration in which the experimental AstraZeneca/Pharmacylics PD-1 inhibitor MEDI4736 is being tested as a companion medication to Pharmacyclics/Janssen oncology drug Imbruvica (ibrutinib). The two medications will be assessed for blood cancers including Diffuse Large B-Cell Lymphoma and Follicular Lymphoma. Imbruvica is already approved for some patients with mantle cell lymphoma, chronic lymphocytic leukemia or chronic lymphocytic leukemia with 17p deletion. This Tuesday announcement was just one of two recent cancer research moves — Reuters reports that the UK drugmaker has also signed a deal to buy Definiens which the wire service says "has developed a way of unlocking information from cancer tissue samples." Definiens will become part of the MedImmune division.
Bristol-Myers Squibb announced plans to tie prices of its Hepatitis C drug to geographies, and critics are not happy. The Wall Street Journal reports that the announcement — a brief statement that was thin on specifics — is akin to a strategy pursued by Gilead Sciences, which rolled out lower prices for its Hepatitis C drug Sovaldi for some areas after being assailed for its high price. BMS said in a statement that the lower prices would pop up in around 90 countries, but Doctors Without Borders says a tiered approach would not ease the financial burden for middle income countries and also criticized BMS for strategizing in secret.
Phase-III tests of Amgen's experimental ovarian cancer medication trebananib showed the drug, plus paclitaxel did not provide "a statistically significant improvement in overall survival," compared to placebo plus paclitaxel. The company said in a statement that the findings were a disappointment —median survival for trebananib patients was 19.3 months vs 18.3 for placebo — but noted that additional Phase-III tests are underway. Earlier studies did show Amgen's experimental treatment was associated with a statistically significant improvement in progression-free survival.
CVS Health reported that prescription drug sales—particularly generics—buoyed the company's third-quarter, in spite of the company's announcement it would quit selling tobacco products in September, Bloomberg tell us. The company stated that its decision to stop selling tobacco items would cut $2 billion a year in revenue. Sales for the newly branded pharmacy retailer rose by 9.7% to $35 billion, besting analyst estimates of $34.7 billion. CVS said the generic dispensing rate increased from 82.5% to 83.3% compared to the prior year.
Director General of the World Health Organization Dr. Margaret Chan bashed the pharma industry on Monday for its lack of work on an Ebola treatment saying, "Why are clinicians still empty-handed, with no vaccines and no cure? Because Ebola has historically been confined to poor African nations, the R&D incentive is virtually non-existent. A profit-driven industry does not invest in products for markets that cannot pay." A speech reminiscent of recent remarks by Bayer CEO Marjin Dekkers, when speaking about intellectual property rights in India: "We did not develop this medicine for Indians. We developed it for western patients who can afford it," a remarkably different tone than George Merck's famous quote from 1929: "We try never to get forget that medicine is for the people. It is not for the profits. The profits follow, and if we have remembered that, they have never failed to appear. The better we have remembered it, the larger they have been."
Scroll down to see the next article