October 14, 2014
Five things for pharma marketers to know: Tuesday, October 14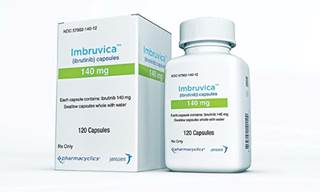 Bristol-Myers Squibb, Pharmacyclics and J&J's Janssen announced a collaboration under which they will test the tolerability and effectiveness of a combination of Opdivo (nivolumab) and Imbruvica (ibrutinib) in non-Hodgkin lymphoma, BMS announced Monday. The trio will also test the drug in diffuse large B-cell lymphoma, follicular lymphoma and chronic lymphocytic leukemia. The Phase-I/II study will be conducted by Janssen. BMS is also testing its nivolumab asset paired with Novartis's Zykadia in patients with metastatic non-small cell lung cancer.
A software snag may be responsible for the approval of a number of drugs with incorrect data, Reuters reported Monday. A European Medicines Agency (EMA) official told the news service that a glitch in Thermo Fisher Scientific's Kinetica software package—which may have erroneously calculated mean clinical trial data—will be discussed by regulators next week. Kinetica is used to measure bioequivalence (whether two drugs are absorbed similarly) in clinical trials. Thermo Fisher Scientific, a US manufacturer of laboratory equipment and research tools, stated it was investigating the matter.
Google's newest health experiment will link doctors to patients. Modern Healthcare reports that the search giant has teamed up with Scripps Health and the startup One Medical Group to use its Google Hangouts tool to offer to connect patients to doctors based on their symptom search. The alliance is the latest of Google's recent healthcare efforts, which also include the Novartis-Google contact smart lens for diabetics.
Execs at the US offices of generic drugmaker Ranbaxy are heading for the exits. The Business Standard reports that at least five executives have resigned. Ranbaxy was recently purchased by generics maker Sun Pharmaceuticals, but the Business Standard indicates the resignations have a significance that goes beyond the typical business consolidation that happens after acquisitions. This is because the US Ranbaxy plant "is considered the most stable factory since it has not faced enforcements so far and it is the only one supplying the American market at present."
The National Organization for Rare Disorders, also known as NORD, has created an organization for patients with the rare disease LPLD, which stands for lipoprotein lipase deficiency. The association is part of NORD's larger RareLaunch program, which was created to establish disease-specific communities. NORD said in a statement that the LPL Deficiency Association will "provide support, education and awareness for people living with LPLD, their families, caregivers and medical professionals." The non-profit also said the tools include Facebook and LinkedIn communities designed to help patients connect with other patients as well as with clinical trials and research.
Scroll down to see the next article