October 28, 2014
Five things for pharma marketers to know: Tuesday, October 28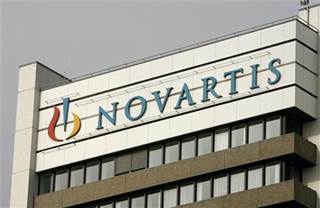 Sanofi CEO Chris Viehbacher, during the company's third-quarter earnings call, stated that sales of the company's diabetes treatments are unlikely to grow in 2015 due to mounting competition, Bloomberg reported Tuesday. He also noted that Sanofi has dropped the price of its blockbuster insulin Lantus in an effort to warm up to drug benefit managers' reimbursement lists. Rumors began to circulate Monday that Viehbacher's departure may be on the horizon. He declined to comment on his job status during Tuesday's conference call. MM&M is tracking this story, with additional coverage to come this afternoon.
It appears Takeda and Eli Lilly will walk away from the Actos settlement relatively unscathed. After jurors found that the drugmakers intentionally concealed health risks of the diabetes treatment, a judge today ruled the $9 billion in damages excessive and cut it to just $36.8 million—a 99% reduction, Bloomberg tell us. Even so, Takeda officials told the news service that it will appeal the ruling—saying any damage award is unjustified.
Novartis says it has a cardiovascular blockbuster on its hands. During the company's earnings call today CEO Joe Jimenez said it expects heart failure drug LCZ696 to generate sales between $2 and $5 billion, according to Reuters. The drugmaker reported data on the investigational treatment this past August, which showed the drug reduced the risk of cardiovascular death and hospital admission by a fifth.
If it makes sense for prisoners…A recent study from the Annals of Internal Medicine concluded that treating the incarcerated population with Gilead's HCV cure Sovaldi is cost-effective in terms of quality-adjusted life-years. The cost analysis of treatment-naïve men with genotype 1 of the infection stated that "sofosbuvir-based treatment is cost-effective for incarcerated persons." Even for those at high-risk of reinfection (persons with long sentences), researchers believed that treatment with Sovaldi "dominated other treatments." The study did acquiesce, however, that affordability remains a concern.
Pharma companies have a lot of apps, but not very many downloads—mobihealthnews tells us. The mobile health reporting website, citing a report from Research2Guidance, says that the top pharma companies have 65 apps available on both Apple and Android platforms, but only accrued 6.6 million downloads since 2008 and have less than 1 million active users. The report blames the apps' narrow usefulness saying they only serve niche needs, which are less attractive than apps that "tackle a broader market demand."
Scroll down to see the next article