December 17, 2014
Five things for pharma marketers to know: Wednesday, December 17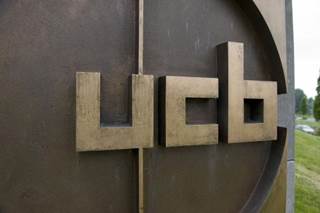 Belgian drugmaker UCB announced Wednesday its $1.53 billion sale of its generic unit to Advent International and Avista Capital Partners is dead. FDA requested an additional study be done of the generic businesses' Concerta (methylphenidate) imitation—a treatment for ADHD disorder—which reportedly conflicted with the financing and timing of the acquisition, Bloomberg reported Wednesday.
Advertising and marketing executives say hiring activity will be on the rise in the coming months, according to a survey conducted by agency staffing company, The Creative Group. Thirty-three percent of the 400 executives surveyed said they plan to add new positions in the first half of 2015, an increase of 21% from six months ago. Executives said they plan to hire mostly for web design, social media and content marketing roles.
Kids are abusing less prescription drugs while illicit heroin use remains flat, according to the University of Michigan's annual survey, "Monitoring the Future Study," of roughly 40,000 to 50,000 students in 8th, 10th and 12th grades. Twelfth graders reported less narcotic drug use—other than heroin for 2014—and use of Purdue's OxyContin saw a decline in all three grade. Vicodin abuse also saw a significant five year drop among 12th graders.
Execs from both Actavis and Allergan will be involved in a new management structure as Actavis looks to streamline its operations, The Wall Street Journal reports. Global brand sales and marketing will be split into three groups: international brands, branded pharma, and Allergan Pharma, with Actavis's chief operating officer Robert Stewart leading the company's generic and global operations. C. David Nicholson will lead pharma brand R&D reporting.
Bayer has submitted a biologics license application to FDA for its experimental hemophilia A treatment, BAY 81-8973 the drugmaker announced Wednesday. The drugmaker announced in March it would invest €500 million in manufacturing capacities specifically for the investigational agent. Bayer also applied for marketing authorization with the European Medicines Agency this month for BAY 81-8973.
Scroll down to see the next article