July 22, 2015
Five things for pharma marketers to know: Wednesday, July 22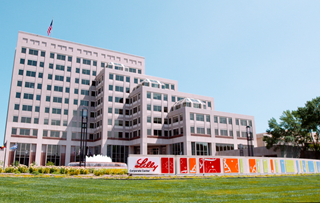 Eli Lilly and Biogen both saw shares decline in early stock market activity when new study results were released Wednesday on their experimental Alzheimer's disease drugs, according to CNBC. The drugs are designed to clear amyloid-plaque buildup from the brain and slow cognitive decline associated with Alzheimer's. Data presented at the Alzheimer's Association International Conference in Washington indicated that Lilly's drug, solanezumab, may be effective in patients with mild Alzheimer's, while Biogen's aducanumab did not perform as well in patients using a medium-size dose. Researchers had hoped the middle dose, which came with fewer side effects, would perform as well as a higher dose.
Novartis can begin marketing the biosimilar Zarxio in the US on Sept. 2, an appeals court ruled Tuesday, reported the Los Angeles Times. Amgen, which makes Neupogen, the biologic version of Zarxio, had sued Sandoz, accusing the Novartis subsidiary of patent violation. Amgen did not immediately say whether it would appeal the ruling by the US Court of Appeals for the Federal Circuit, the country's highest patent court, to the US Supreme Court, according to the LAT. Zarxio is the first biosimilar approved by the FDA. Neupogen has annual sales in the $1 billion range. Separately, Novartis this week reported a 32% decline in second-quarter earnings to $1.8 billion and a 5% decline in net sales to $12.7 billion during the same period.
Horizon Pharma said it upped its bid for Depomed to $33 a share from its previous offer of $29.25 a share. The new offer is a 60% premium from Depomed's July 6 closing price. Depomed has adopted a poison-pill defense against the takeover and seemed to throw cold water on the new offer, saying the "purported increase does not reflect any increase in the amount of Horizon stock that the Depomed shareholders would receive, nor any increase in the pro-forma ownership for the Depomed shareholders."
AstraZeneca's experimental drug selumetinib did not meet its goal in a late-stage trial as a treatment for uveal melanoma, a rare cancer of the eye, Reuters reported. Selumetinib is in a class of cancer drugs called MEK inhibitors, which includes Novartis's Mekinist and cobimetinib, an experimental drug being developed by Roche and Exelixis. AstraZeneca said the results would not impact other studies with the drug, which is being studied primarily as a treatment for advanced non-small cell lung cancer.
An experimental Ebola vaccine from Novavax showed some promise of inducing a substantial immune response, Reuters reported. The results came from an early-stage trial with 230 healthy patients, and the Ebola GP Vaccine brought about very high Ebola antibody responses at all dose levels. The Gaithersburg, Md.–based drugmaker said it is in discussions with governmental and non-governmental entities to further develop the vaccine.
Scroll down to see the next article