June 03, 2015
Five things for pharma marketers to know: Wednesday, June 3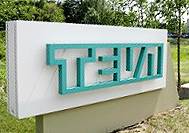 An FDA panel is set to review Eli Lilly's experimental lung-cancer drug, necitumumab, in combination with two chemotherapy agents on July 9. Lilly is seeking an indication in non-small cell lung cancer, the most common form of the disease. If approved, it would mark Lilly's third lung-cancer treatment, according to Reuters.
AstraZeneca CEO Pascal Soriot said the company would consider acquiring a drug developer specializing in cancer immunotherapies. Soriot answered that AstraZeneca "certainly would consider it" when asked if the company would buy a company like Juno Therapeutics—a company it is currently collaborating with. Juno is now developing a highly touted CAR-T cancer treatment, according to Bloomberg Business.
Pharmacy benefit manager Express Scripts was so desperate to find ways to pay for Gilead Sciences' $84,000-per-treatment pill Sovaldi that it considered docking a boat off the coast of Miami and selling discount versions of the drug, according to Bloomberg Business. The PBM stopped covering Sovaldi this year due to its cost.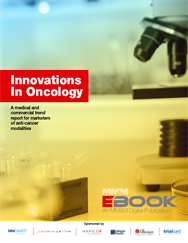 For a medical and commercial trend report geared toward marketers of anticancer modalities, click here for our latest eBook, "Innovations in Oncology."
Teva is reportedly positioning itself to take over Mylan, Reuters reported. The drugmaker is looking to buy more equity in Mylan in preparation for a possible legal challenge to its spurned takeover bid, unnamed sources told the news service. Mylan's executive chairman recently told investors he would consider a merger with Teva if it was the buyer.
Speaking of hostile takeovers, Perrigo agreed to buy a portfolio of OTC drugs from GlaxoSmithKline in a move that could help it fend off Mylan's unwanted advances. Perrigo purchased cold and flu medicines, nicotine patches and cold-sore treatments sold mainly in European markets for an undisclosed sum, according to Investor's Business Daily.
Scroll down to see the next article