March 11, 2015
Five things for pharma marketers to know: Wednesday, March 11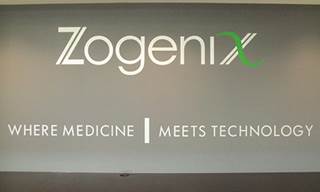 Zogenix agreed to sell its painkiller business, including its embroiled hydrocodone pain pill Zohydro ER, to Pernix Therapeutics in a deal worth up to $283.5 million. Zogenix will now focus its attention on its central nervous system portfolio, which includes ZX008, an epilepsy medication for Dravet syndrome, and Relday, an injectable schizophrenia drug. Both drugs are expected to begin Phase-III clinical testing in 2015 and 2016, respectively. The Zohydro ER sales force will now also be part of Pernix, U-T San Diego reported. An abuse-deterrent version of Zohydro ER was approved in January.
Biogen Idec explored the use of wearables in multiple sclerosis patients as part of a collaboration with PatientsLikeMe, a patient advocacy group. The study hopes to quantify accurate and consistent movement so researchers can better understand the level of impairment in patients, as well as bring that kind of assessment into the clinical setting. More than 90% of people with MS have impaired mobility, MedCity News reported. Researchers will also investigate whether it would be feasible for patients to use wearables over a long time period. The data is expected to be presented at the American Academy of Neurology's annual meeting next month.
Johnson & Johnson and New York University sued Celltrion and Hospira, hoping to seek an injunction and delay the companies' biosimilar version of Remicade, CT-P13, for 180 days. The plaintiffs allege that Hospira and Celltrion did not comply with the Biologics Price Competition and Innovation Act and they infringed upon six Janssen patents, two of which are co-owned by NYU. Celltrion sought a judgment last year seeking protection from these kinds of patent infringement allegations, but a judge granted Janssen's motion to dismiss the action, according to BioCentury.
Merck's metastatic melanoma treatment Keytruda became the first treatment approved through a UK early access pathway, PharmaTimes reported Wednesday. The Early Access to Medicines Scheme, or EAMS, was introduced last year to help patients with life-threatening diseases access innovative treatments. The two-stage evaluation process identifies promising candidates in clinical trials and grants them the promising innovative medicine designation. The Medicines and Healthcare Products Regulatory Agency then reviews whether a drug's benefits outweigh its risks.
ICYMI: United Therapeutics scored an approval for Unituxin (dinutuximab) for high-risk neuroblastoma, a rare form of pediatric cancer. Unituxin was granted priority review as well as orphan-drug designation and the approval marks the first therapy approved for this type of cancer. United Therapeutics received a rare pediatric disease priority review voucher from the FDA for this approval, only the second to be given out by the agency, which confers priority review for a subsequent drug application. BioMarin sold the first voucher to Sanofi and Regeneron for $67.5 million in July.
Scroll down to see the next article