March 18, 2015
Five things for pharma marketers to know: Wednesday, March 18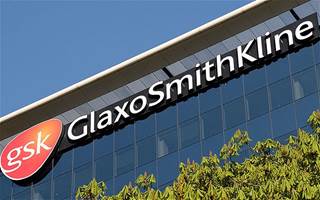 GlaxoSmithKline and Theravance's COPD medicine Breo Ellipta is scheduled to face an FDA advisory panel Friday to discuss the drug's safety profile. GSK is currently seeking an additional indication for Breo as a daily asthma maintenance therapy. FDA advisers will evaluate whether Breo worsens asthma symptoms and if a GSK clinical trial database that collects and examines safety concerns is adequate, Bloomberg reported Tuesday. The agency is also looking to this panel to recommend whether Breo should be used in both children and adults with asthma and if long-term safety studies—like the one FDA recommended for an older GSK respiratory drug, Advair—are warranted.
Actavis eliminated 400 jobs in Long Island, NY, according to a state filing, as part of its plans to merge operations with Forest Laboratories, which it purchased for $25 billion in February of last year.
A physician told prosecutors in Tokyo that he falsified data for a Diovan clinical trial he assisted with—saying he artificially increased the number of patients in the placebo group, thus overstating the drug's efficacy. In the physician's testimony he said he "intentionally inflated the number of clinical trial participants who were not administered Diovan and later developed disease," according to unnamed sources in The Japan News. The clinical study was conducted by the Kyoto Prefectural University of Medicine. Diovan, a high blood pressure medication, is marketed by Novartis.
A number of drugmakers are searching for the "holy grail" of pain pills by trying to develop a painkiller that doesn't mimic the high of heroin, The Wall Street Journal reported Tuesday. Cara Therapeutics is running a clinical trial with participants who have a history of illicit drug use and analyzing—through a series of questions—how high patients are getting from their investigational, injectable pain treatment, which utilizes a different mechanism than traditional opioids. Due to the abuse potential and euphoric feelings that accompany current pain therapies, drugmakers believe an alternative treatment could stand to capture a sizeable portion of the $57-billion global prescription painkiller market.
FDA approved Vertex's oral cystic fibrosis treatment, Kalydeco, for use in children ages two to five years old. Vertex estimates there are roughly 300 children in the US who fall into this new expanded profile. Kalydeco was previously only approved for use in people six years old and older. FDA first approved Kalydeco in January 2012.
Scroll down to see the next article