May 27, 2015
Five things for pharma marketers to know: Wednesday, May 27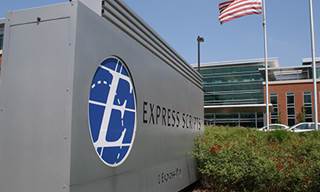 Express Scripts is looking for outcomes-based payment deals with drugmakers for their pricey cancer therapies, according to The Wall Street Journal. These pay-for-performance agreements would counterbalance the growing price tags of oncology drugs, which can often cost more than $100,000 per year. The PBM hopes to set up pricing models based on how drugs perform in different tumor types. Express Scripts CMO Steve Miller told the Journal that certain drugs have smaller benefits in some cancers than in others, but manufacturers are still paid at the same rate, which is why Express Scripts is calling for a pricing system based on how effective the drugs work in a given indication.
Device maker Olympus said that it has set aside nearly $450 million to settle a US investigation into the marketing of its products. Olympus did not disclose what product marketing federal officials are investigating, only saying that they are looking at kickbacks to doctors and other customers. The Japanese company came under fire recently for not warning US hospitals that one of its medical scopes is difficult to clean. The contaminated scopes have been linked to superbug outbreaks, according to the Los Angeles Times.
Novartis is collaborating with a Google-backed US company to develop a "robotic pill" for drugs that are difficult to administer, like injectables. Rani Therapeutics developed a capsule that pushes tiny needles into the wall of the patient's intestine as a way of delivering the drug's active ingredient. This drug delivery technology could be used for insulin or injectable therapies that treat rheumatoid arthritis, psoriasis and multiple sclerosis, according to Reuters.
Bayer announced in its first-quarter earnings call that it is weighing a restructuring to better align its life sciences businesses. The company's board chairman, Dr. Marijn Dekkers, told analysts, "I must emphasise in this connection that it is not about cutting jobs. We continue to anticipate that the number of employees at Bayer will remain stable in the coming years, both worldwide and in Germany," according to PharmaTimes. Bayer had previously announced it would divest its MaterialScience unit from its HealthCare and CropScience businesses in September.
Vertex CEO Dr. Jeff Leiden was overpaid in 2014, according to corporate governance adviser Institutional Shareholder Services, reports Bloomberg Business. Leiden was compensated $45.8 million in 2014 but the drugmaker hasn't turned a profit since 2012 and that trajectory is unlikely to change until 2016. During Leiden's tenure, however, the company's stock price increased by 226%.
Scroll down to see the next article