May 06, 2015
Five things for pharma marketers to know: Wednesday, May 6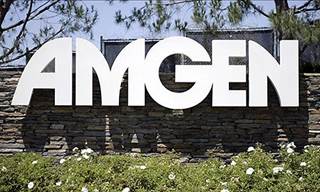 Amgen hiked the price of arthritis drug Enbrel by 9.9% on May 1. Enbrel's price when the drug was approved in 1998 was $10,000 for a year of treatment compared to the $42,000 that it costs now. Inflation accounts for only one-third of that increase, according to TheStreet. Amgen reported in its first-quarter earnings for 2015 that Enbrel sales grew 13% to $1.1 billion, despite a 2% drop in prescription volume.
Unlike most markets, competition in the drug industry means higher prices. Sanofi raised the price of blockbuster diabetes medication Lantus by 16.1% in May 2014. On the next day, competing product Levemir, which is manufactured by Novo Nordisk, also registered a price increase of 16.1%, Bloomberg Business reported. Six months later, the price dance continued with Sanofi marking up Lantus by 11.9%; Levemir's price increase followed soon thereafter. The prices of both injectable insulins have been raised 13 times since 2009, according to market research firm SSR Health.
Mylan remains bullish on its chance to complete a hostile takeover of Perrigo despite being rebuffed three times already. During an earnings call, Mylan executives said the company is committed to completing the deal by year-end. The drugmaker believes an acquisition of Perrigo would "give it massive global manufacturing and supply chain presence and make it a stronger, larger and more diverse business," according to Reuters.
Rare-disease drugmaker Alexion bolstered its pipeline with a $8.4-billion acquisition of Synageva BioPharma. Synageva is currently developing a drug for a blood disorder known as atypical hemolytic uremic syndrome, which can lead to kidney failure. Alexion is best known for its ultra-rare-disease drug Soliris, which costs between $400,000 to $560,000, depending on the indication, for a year of treatment. The drug reported sales of $2 billion in 2014.
Pharma firms and other US businesses are pushing for lawmakers to include new tax breaks for intellectual property, sometimes referred to as a "patent box," The Wall Street Journal reported. The patent box would put a special low tax rate on income derived from intellectual property. It's meant to incentivize companies to keep research, and the innovations created by that research, in the US rather than transferring them to other countries. Bloomberg Business wrote in February that Gilead Sciences, which makes blockbuster HCV cure Sovaldi, is likely shifting valuable intellectual property to low-tax countries after the drugmaker reported its pre-tax foreign income had increased much faster than its overseas sales.
Scroll down to see the next article