February 11, 2015
GSK launches Flonase OTC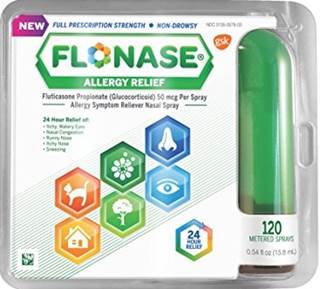 GlaxoSmithKline has unleashed the OTC version of allergy medication Flonase, known as Flonase Allergy Relief.
The nasal spray hit shelves February 4, supported by consumer outreach that included coupons in Sunday newspapers, callouts in store flyers and a video on Walgreens.com that introduced the medication. The promotion also included an offer that allowed customers to order the medication ahead ahead of time at websites including CVS and RiteAid. The product is available in major supermarkets such as Ahold's East Coast chain Stop & Shop as well.
The FDA cleared the non-prescription version of the nasal spray in July, and GSK consumer marketing director Amardeep Kahlon told MM&M that this month's outreach — which also includes a Tumblr that gives a behind-the-scenes look at the manufacturing floor as well as information about what goes into creating a label — is the start of a push that will include a professional promotion targeting pharmacists and physicians.
Multiple agencies worked on the launch — including Wunderman, which handled the digital work, and Adrenaline, which took lead on the account.
Kahlon was not able to share the full scope of the campaign but said the company was in the process of finalizing its broadcast plans.
Rx-to-OTC switches are not uncommon and allow manufacturers to benefit from the brand equity that accumulated when the drug was prescription-only. Pfizer, for example, has talked about an over-the-counter version of Lipitor, whose powerhouse status ebbed with its 2012 patent loss.
The allergy category already includes several switchers, such as Nasacort spray, which the FDA approved in 2013, the oral Zyrtec and variations of the oral Allegra.
Scroll down to see the next article