December 22, 2014
GSK shingles vax shaping up to compete with Merck's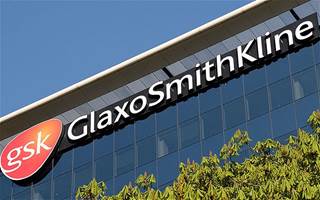 GlaxoSmithKline agent Hz/su (aka GSK 1437173A), a Herpes zoster (shingles) vaccine candidate, met its primary endpoint in a Phase-III trial, the firm said, and is shaping up to be a potential challenger of the incumbent vaccine, Merck's Zostavax.
HZ/su reduced the risk of shingles by 97.2% in adults aged 50 years and older vs. placebo, according to results from the trial, known as ZOE-50 (ZOster Efficacy study in adults aged 50 years and over).
By contrast, Merck's already-marketed shingles vaccine Zostavax, currently the only approved vaccine to prevent shingles in adults, has shown shingles reduction rates between 50% and 70%.
The higher efficacy levels seen with GSK's product "may be due to the proprietary 'adjuvant' that GSK uses, that is supposed to build a better immune response," according to an investor note by Bernstein analyst Tim Anderson. The adjuvant was developed by Agenus, which is entitled to royalties on sales.
That mechanism of action would be preferred among immunocompromised patients, according to Anderson, whereas Zostavax is a live-attenuated varicella zoster virus.
Zostavax, approved in 2006, had US sales of $706 million in 2013, an 8% increase vs. 2012, according to IMS Health, and is likely to reach $1.1 billion in sales by 2019, according to a Thomson Reuters Cortellis forecast cited by Reuters.
Based on potentially superior efficacy, a UBS research note, also cited by the news service, forecasts the GSK shingles vaccine could surpass $1 billion in annual sales.
There's room for a second entrant. "The theoretical target market is quite large (i.e. patients over the age of 50) so current sales levels with MRK's product imply penetration into the target market is very low," Anderson observed. "A second product, with high levels of efficacy could potentially grow the market meaningfully."
But there are some important disadvantages to the GSK product. One is the requirement for two doses (in this trial, given two months apart). "By contrast, with MRK's Zostavax only a single dose is needed," wrote Anderson. "Having to visit a care provider 2x in 2-months creates a logistical problem for many patients, but the offset here is the much better efficacy with GSK's vaccine."
The next drawback is its route of administration—intramuscular (IM) vs. subcutaneous for Merck's. GSK has been studying whether a SC version of its same vaccine may work as well, the analyst added.
The full set of safety data from the ZOE-50 trial is currently being analyzed and will be disclosed in the coming months, said GSK. That data could determine whether GSK files for regulatory approval in 2016, Anderson noted. The firm is also conducting additional trials to evaluate the ability of HZ/su to prevent shingles in people aged 70 and older (slated to finish in 2016) and in immunocompromised people.
Scroll down to see the next article