October 14, 2014
Hep. C medication boosts J&J earnings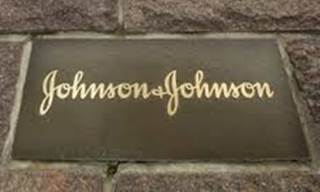 Hepatitis C medication Olysio (simeprevir) boosted Johnson & Johnson's third-quarter pharmaceutical sales, powering an 18% increase in worldwide pharma revenue, to $8.3 billion, compared to the same period last year. The drugmaker announced Tuesday that blood thinner Xarelto (rivaroxaban), diabetes drug Invokana (canagliflozin) and cancer drugs Zytiga (abiraterone) and Imbruvica (ibrutinib) were also behind the growth, somewhat countering the 0.6% drop in consumer sales, to $3.6 billion, compared to the same period the year before. The company said overall third-quarter sales were $18.5 billion, up 5% compared to the same period last year.
Despite the jump in prescription sales, Olysio's $796-million contribution may not be one the company can depend on. Goldman Sachs analyst Jami Rubin wrote in a Tuesday research note that although Olysio is a high-margin, low-cost product for the drugmaker, Gilead's just-approved Harvoni could mean a "steep decline for Olysio" because of price: Gilead's Harvoni is expected to cost around $94,500 for a 12-week regimen, whereas an Olysio-Sovaldi regimen would cost $150,000 for a three-month treatment. Rubin wrote in a second research note that the Harvoni approval probably means J&J will have to "focus their efforts on certain subsets of the [hepatitis C] population as they will not be able to compete with an 8-week Harvoni regimen for treatment-naïve patients."
Pricing has a major role in the post-Sovaldi world. As noted in the Wall Street Journal, AbbVie may be in a position to capture market share in the hep. C market if its experimental medication is priced competitively enough to be an alternate to Harvoni, which is expected to cost an average of $80,000 for a medication that requires no add-on treatment and only one pill a day, whereas AbbVie's requires multiple pills several times a day, and J&J's Olysio is just one component of a hep. C regimen.
Rubin also noted that Olysio's third-quarter strength and anticipated decline may make 2014 a hard comparator when looking at next year's third-quarter earnings.
Scroll down to see the next article