March 30, 2015
Horizon makes $1.1-billion rare-disease push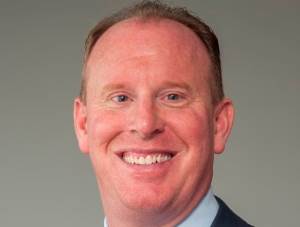 Horizon Pharma is buying rare-disease biotech Hyperion Therapeutics in a $1.1-billion deal that is expected to close by the end of the second quarter. The acquisition will add two rare-disease products, Ravicti and Buphenyl, to Horizon's rare-disease portfolio. The portfolio currently consists of Actimmune, which is indicated for Chronic Granulomatous Disease and severe, malignant osteopetrosis. Hyperion's products target rare urea-cycle disorders.
Hyperion's two drugs had $113.6 million in combined sales last year, but the deal provides more than an earnings bump. Horizon CEO Timothy Walbert said in a statement that the transaction also gives Horizon the ability to "expand the existing infrastructure of our orphan disease business." Treatments for arthritis pain and inflammatory diseases comprise the bulk of Horizon's drug portfolio, and the company said it will continue to aggressively acquire more companies.
Horizon noted in a presentation supporting the announcement that it plans to use 14 clinical sales associates to market the three orphan drugs and that it will expand Ravicti's growth through efforts that include an increase in physician education and patient communications.
Expansion into rare diseases is a strategy that is becoming increasingly common throughout the larger pharmaceutical industry, as seen by efforts like AbbVie's failed acquisition of rare-disease drug manufacturer Shire as well as its later success landing an orphan-drug designation for its experimental cancer treatment ABT-414. After the deal failed, Shire deepened its rare-disease footprint, first with its $5.2-billion purchase of NPS Pharmaceuticals in January and then with its $70-million purchase of Meritage Pharma in February.
The money flowing into the space explains why rare diseases are attractive. Research firm EvaluatePharma forecast in October that medications for these small-population diseases will account for 19% of all branded prescription drug sales by 2020.
Recent developments, like those in the emergent class of PCSK9 cholesterol medications, show that starting with a rare-disease audience does not limit a drug's potential. Players including Amgen, Sanofi and Pfizer have pharmaceutical benefits managers worried about the success of these cholesterol-lowering drugs because — although they are initially being considered for patients suffering from a rare, genetic disease in which cholesterol is not removed from the blood — they may also be effective for a larger set of patients, including those who cannot tolerate statins.
Pharmacy benefits manager CVS Health wrote in Health Affairs last month that extending PCSK9s to patients lacking the genetic condition for which they've been developed could add almost 3.2 million additional patients to the mix, which could increase the drug's market value by $50 billion to $100 billion. CVS said the rare-disease patient pool would comprise a market value of $16.4 billion.
Scroll down to see the next article