April 14, 2015
J&J reports quarterly boost in drug sales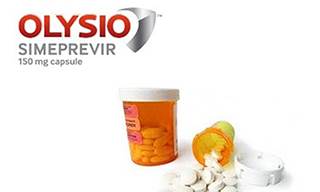 Johnson & Johnson said drug sales rose 3% to $7.7 billion in the first quarter of 2015, fueled by the strong performance of newer drugs such as Invokana and Imbruvica and despite waning sales of hepatitis-C treatment Olysio.
The company's overall sales fell 4.1% to $17.4 billion in the first three months of the year, weighed down in part by currency impacts and by sales declines in the consumer and medical device business units.
Profit also took a tumble, falling 8.6% to $4.3 billion in the first quarter of 2015, compared to the $4.7 billion it reported in the like period in 2014.
Johnson & Johnson CEO Alex Gorsky told investors that quarterly performance was driven by "continued robust growth" in the pharmaceutical segment as well as "solid performance" with the company's consumer brands. Consumer sales fell 4.7% to about $4.4 billion in the first quarter of the year.
Sales of diabetes drug Invokana hit $278 million, compared to $94 million in the same quarter in 2014, while revenue for cancer drug Imbruvica, which is co-marketed with Pharmacyclics, reached $116 million. The FDA approved Imbruvica in November 2013. The drug has since received four indications.
But Olysio, the company's hepatitis-C drug, struggled for market share in the increasingly crowded market for such treatments. Sales of Olysio fell 33.9% to $234 million in the first quarter of 2015, compared to $354 million in the first quarter of 2014, as patients and physicians instead selected newer treatments such as Gilead Sciences' Sovaldi and Harvoni, which generated $12.4 billion in sales in 2014.
Olysio also received FDA approval in November 2013 but the approvals of Gilead's drugs as well as AbbVie's Viekira Pak over the last 16 months quickly changed the landscape for the hepatitis-C treatment market.
Scroll down to see the next article