June 20, 2015
Novartis exec: Pharma culture can be stumbling block to creativity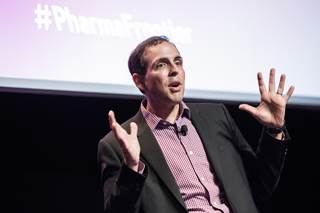 When it comes to creativity in advertising, pharma is holding itself back in some cases.
It's not always regulation or concerns about legal risks. Sometimes, a drugmaker's internal conservative culture is the biggest hurdle to overcome, said Stacey Bernstein, head of US digital health for global PR firm Weber Shandwick, and Jeordan Legon, global head of digital and social media at Novartis.
Bernstein's and Legon's talk on Friday at Lions Health came with one of the festival's most provocative titles, of which there are plenty to choose from. The session, "Sex toys and MS: pharma and the new social frontier," gave an overview of Novartis's work to develop an unbranded website about some of the lifestyle and health issues affecting people with multiple sclerosis.
The site, Living LikeYou.com, features content from bloggers on a range of topics, including sex, job hunting, and the best shoes for people with MS. The site launched in 2014. (Novartis markets a number of MS drugs such as Gilenya and Extavia.)
For patients, living with their disease or condition is uncomfortable and they are looking for information online about how to deal with a range of issues. Developing content that addresses some of those issues, even ones that officially do not relate to your health (one post is called "Sh*t People Say about MS") serve as a resource for patients, they said.
This fits into the broader call for pharma companies to use patients in their ads, rather than actors, a comment that brought cheers for Legon. But the team still had to fight for the site, Bernstein and Legon said, working to get content approved and even discovering that the company's internal IT policy didn't allow Novartis employees to visit the site the day of the launch because of content filters.
"We have to push and we have to stop censoring ourselves," said Legon.
Looking for more Cannes Lion coverage? Here you'll find daily news of the latest trends, themes and chatter around creativity in healthcare, live from the south of France during the two-day festival.
Scroll down to see the next article