January 12, 2015
Pfizer challenges Novartis OTC ad claims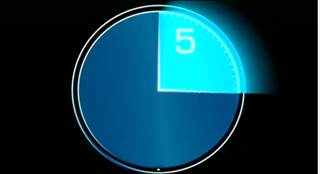 The National Advertising Division (NAD) stated last week that it recommended Novartis remove a claim from an ad for its cough and cold OTC drug Theraflu Multi-Symptom Severe Cold, which alleged that the product "starts to get to work in your body in 5 minutes." The NAD works as the investigative self-reporting arm of the Better Business Bureau.
Pfizer challenged Novartis's claim through the NAD on the basis that while acetaminophen—one of the ingredients in Theraflu—is found in the bloodstream within five minutes of administration, this doesn't necessarily mean that the drug starts to work within five minutes. Pfizer, which declined comment, counts Theraflu competitors Dimetapp and Robitussin among its consumer offerings.
During two TV spots for Novartis's Theraflu, small print accompanied the challenged claim, noting that it "refers to the availability of acetaminophen in the bloodstream," according to NAD's case documents.Pfizer contends that this addendum may further mislead consumers into thinking that acetaminophen may alleviate a cough or suppress nasal congestion, although acetaminophen is only approved for use as a fever reducer and pain reliever. The drugmaker also asserts that the burden of proof lies with Novartis and that it "must demonstrate that consumers will begin experiencing relief of their severe cold symptoms within 5 minutes."
NAD ruled that consumers "could reasonably interpret the stopwatch imagery as either indicating that symptom relief began 5 minutes later (i.e., after drinking Theraflu) or that symptom relief began at 5 minutes and continues to last 'later on'."The industry self-regulator also disagreed with Novartis's explanation that "it refers to the presence of acetaminophen in the bloodstream," rather than the onset of its therapeutic benefits. The NAD noted that this disclosure "contradicts and materially changes the main message that Theraflu 'starts to get to work in your body in just 5 minutes," and expressed doubt that "consumers would even understand" what the disclosure meant.
Novartis spokesperson Julie Masow told MM&M that "while NCH [Novartis Consumer Healthcare] disagrees with the NAD's decision that NCH cannot tout the proven absorption characteristics of its Theraflu Multi-Symptom Severe Cold product, NCH respects the NAD self-regulatory process and will take NAD's guidance into account for future advertising of the product."
Scroll down to see the next article