December 17, 2014
Pfizer urges parents to take the pledge against meningitis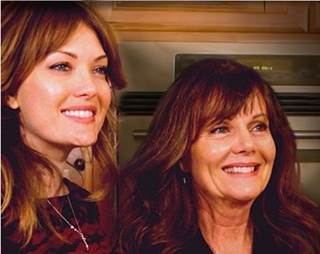 Pfizer announced Tuesday that it has teamed up with snowboarder, 2014 paralympics bronze medalist and "Dancing with the Stars" contestant Amy Purdy and her mother, Sheri Purdy, on "Take Action Against Meningitis," a campaign designed to create awareness around bacterial infection meningococcal meningitis.
The drugmaker received approval for meningitis B vaccine Trumenba, the first approved treatment for type B infection, in early October. The CDC says about 40% of cases stem from meningococcal group B and recommends adolescents age 16-21 to be vaccinated, as they have the highest rates of the disease.
The initiative's web component, TakeActionAgainstMeningitis.com, asks parents to pledge to speak with their healthcare providers about meningococcal meningitis protection. In return, Pfizer will donate $1 per pledge—up to $20,000—to Amy Purdy's not-for-profit organization - Adaptive Action Sport, which helps individuals with physical disabilities play sports.
Amy Purdy is a meningitis survivor who lost both of her legs below the knee to the disease when she was 20 years old. "We are working with Amy Purdy because, like Amy, we think it's important for young people to be actively involved in decisions about their health," Sally Beatty, a spokesperson for Pfizer Vaccines, told MM&M, "The goal of 'Take Action Against Meningitis' is to raise awareness of what meningococcal disease is and that it can be prevented through vaccination."
The drug's approval and the campaign comes at a pivotal commercial time for Pfizer's vaccine unit— now facing competition from Novartis just across the pond. During outbreaks of meningitis B at the University of California, Santa Barbara and Princeton University in February 2014, 30,000 students and staff were offered Novartis's vaccine against the infection (Bexsero, which is not yet approved in the US despite being available in Europe, Canada and Australia).
Bexsero was granted Breakthrough Therapy designation from the FDA this past April and Novartis plans to file its submission with the regulator in the second quarter of 2014. The drugmaker reported that its vaccine sales increased by 30% in Q3 2014, during which it shipped a quarter of a million doses of Bexsero.
Scroll down to see the next article