June 22, 2015
Pharma at Cannes: C'est la Vie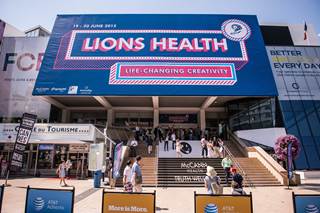 Is creativity asking a Mexican hair-metal band to donate their long locks to create wigs for children with cancer? The answer, according to the judges of the Lion Health creativity festival, is: Yes, it's award-winning creativity.
The campaign, developed by Ogilvy & Mather in Mexico City, won a Silver Lion and a Bronze Lion in the health and wellness category. The entry was also creative enough to prompt wishful thinking among some agency leaders.
"It's work I wish I did," said Nick Colucci, CEO of Publicis Healthcare Communications Group.
This may be the very reason that hundreds of agency executives, employees and advertising experts, as well as the occasional pharmaceutical client, headed to Cannes, France, this June to attend Lions Health, the health-focused branch of the broader Cannes Lions creativity festival.
Now in its second year, the event is gaining in popularity, with award entries increasing 30% in 2015, with around 1,800 submitted.
It's not only a venue to gain creative inspiration, but a good place to scout talent, and there are no lack of strategic meetings underway at Cannes, even if they are occurring on the terrace of the InterContinental Carlton hotel or over a drink at the Gutter Bar.
US agencies fared better this year with awards than they did last year, with Publicis shop DigitasLBI winning a Grand Prix in the pharma category for "Take it from a Fish," an integrated digital disease-education campaign it developed for AstraZeneca. The drugmaker markets Epanova, a prescription fish-oil drug.
The winner of the top prize in the health and wellness category was "Intimate Words," a campaign for Procter & Gamble's Always feminine products developed by Leo Burnett in Mexico. Indigenous women in Oaxaca, Mexico, don't have any words to describe the female reproductive system because of cultural taboos. Because cervical cancer is the women's leading cause of death for these women, the purpose of the campaign was to help them develop words to explain symptoms and possibly receive treatment for cervical cancer.
"It really does take your breath away," said Rich Levy, chief creative officer of IPG's FCB Health. "It inspires you to do more."
The festival's awards have been a point of contention, though, for some agency executives. Agencies that work with pharmaceutical companies in the US say that the judges tend to view pro-bono or broader disease-awareness work as more creative, making those entries more likely to win one of the top prizes than work promoting a product or a brand.
Less than a third of the shortlisted entries in the pharma category were for branded products, according to Matt Brown, CEO of Guidemark Health. This may be one reason why fewer US agencies had shortlisted or winning award entries.
"In a highly regulated environment, we have to redefine creativity," he said. "Until the show reflects the work in the US, it's going to be hard to convince agencies and clients that it's a big experience."
Scroll down to see the next article