July 15, 2015
Pricing pressure drives pharma collaborations, report says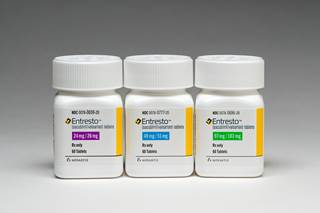 Downward pricing pressure on new specialty medications is increasing the value and necessity of collaborations between pharma, technology firms, patient advocacy organizations and health systems, according to a report from PriceWaterhouseCooper's Health Research Institute.
The report says that new agreements between drugmakers and other healthcare stakeholders have become the new normal as insurers, payers and healthcare providers demand that drugmakers demonstrate the outcomes benefit of their medications.
And the consensus among pharmaceutical executives is that producing real-world data about a drug's benefits is a clear path to backing up product claims.
According to a survey conducted by Strategy&, a PwC consulting business, 61% of pharmaceutical executives attributed a high level of importance to real-world data. And drugmakers are not just paying lip service either. Biogen recently pioneered a collaboration with PatientsLikeMe to examine the usefulness of the kind of real-world data captured by Fitbit, a popular health activity tracker, in patients with multiple sclerosis since reduced mobility is a crucial indicator of the disease's progression.
"Data collection and monitoring with wearables and other connected devices present an opportunity to provide a valuable service to both patients and physicians," the institute's researchers explained in the report.
Other drugmakers have taken it upon themselves to bet on their drugs' ability to provide a clear outcomes benefit to patients. Novartis's recently approved chronic heart failure drug, Entresto, may be bundled with an outcomes-based reimbursement plan for certain health systems, the Swiss drugmaker has said. Its proposed risk-sharing model may link price to overall clinical outcomes, such as Entresto's ability to reduce hospitalizations related to heart failure.
The report's authors noted that "collaboration is critical to accessing and analyzing the data needed for an increasingly personalized product offering and the price tag such a product commands."
Vertex's Kalydeco was developed out of one such collaboration with a patient advocacy group, the Cystic Fibrosis Foundation.
That drive for collaboration also touches on another growing trend in the industry: the need for authenticity, not only with how drug companies share data with their constituents but also with the integrity of that data in and of itself. PwC researchers, citing a Health Research Institute study from 2012, noted that only 5% of insurers said they were "very confident in the economic data provided by the drug industry."
Scroll down to see the next article