November 20, 2014
Sanofi offers glimpse of next-gen. insulin strategy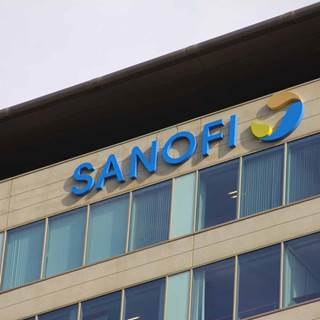 Sanofi hosted a seminar Thursday morning to discuss its late-stage R&D pipeline, saying it's currently projecting the launch of 18 new drugs between 2014 and 2020. These could generate over €30 billion of cumulative sales in their first five years.
The news comes after the Paris-based drugmaker took investors by surprise in late October when it said its diabetes sales would be flat in 2015, a revelation that coincided with the ouster of former CEO Chris Viehbacher.
The company was characteristically tight-lipped on its access and pricing strategy for future medicines. Executives, however, did treat analysts to a preview of strategy for future diabetes products Toujeo (U300) insulin glargine, which is undergoing FDA review, and Afrezza inhaled insulin, which was approved earlier this year but has yet to launch.
Sanofi sees US uptake for Toujeo, its basal insulin which is viewed as an heir to best-selling Lantis, as coming from two groups. The first group is the 5 million existing patients currently on Lantus and Novo Nordisk's Levemir, who Sanofi hopes will switch to the next-gen. insulin. The second group is the newly diagnosed, from which the drugmaker hopes to expand its patient base by a million new patients per year. The drugmaker expects a decision from FDA on Toujeo in the first quarter of 2015.
Andrew Purcell, VP, commercial business unit for US diabetes at Sanofi, told investors the firm hopes to reach that total addressable market of 6 million patients through the drug's own value proposition: targeting frustrated and challenged type 1 and type 2 diabetes patients with uncontrolled HbA1C levels, as well as providing customized patient support.
Toujeo, Sanofi hopes, will prove to be a compelling insulin to endocrinologists due to its lower risk of hypoglycemia and the fact that subjects taking it showed more consistent glucose levels over a 24-hour period than those on Lantus. Purcell noted that 52% of US endocrinologists are aware of the drug, and another 77% say they're willing to prescribe Toujeo, according to Sanofi's own market research conducted in August 2014.
Purcell, citing a Sanofi-conducted segmentation survey, said he sees 29% of those 5 million switchers coming from frustrated and challenged type 2 diabetes patients and another 6% from type 1 patients who are also unsatisfied with their current treatment as "natural switchers."
He called patient support for Toujeo a "huge opportunity to do a better job of understanding the basal patient journey, doing the one-on-one coaching and support," so patients can have a successful patient experience.
Riccardo Perfetti, senior medical officer, diabetes for Sanofi briefed analysts on launch plans for inhalable insulin Afrezza, saying Sanofi hopes to target diabetic patients resistant to starting insulin therapy and patients already on a basal insulin who require another mealtime insulin (but are concerned with adding another daily injection to their regimen). MannKind, which developed Afrezza, named Sanofi as its global commercial marketing partner in August.
Perfetti presented market research from Nielsen, which observed that 39% of 77 patients polled—who were on two or more oral diabetes treatments—were resistant to starting insulin therapy because of injections. That same research also found that 60% of patients prefer Afrezza to an insulin pen device, and 57% prefer to add Afrezza to their daily routine rather than injectable mealtime insulins.
Perfetti said other trials are set to begin next year evaluating other dosing regimens for Afrezza to see if other options affect efficacy.
Scroll down to see the next article