July 01, 2015
Sermo expands to Canada in global expansion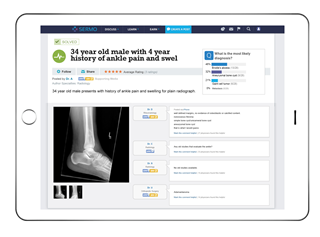 Sermo, the social-networking site for physicians, said Tuesday that it expanded to Canada as part of a multinational strategy to help pharma companies looking to develop global strategies for their products.
The New York-based company also plans to expand this year to Australia, Ireland, New Zealand, South Africa, Spain, Germany, Italy and France.
The Sermo website allows licensed physicians to register for free. Doctors use the tool to communicate with other physicians about clinical decision-making. About 340,000 physicians in the US and UK are currently registered with Sermo, according to the company.
"The whole point of Sermo expanding is to promote cross-border communication," said Osnat Benshoshan, Sermo's SVP of marketing and strategy.
Because physicians within the same country often have limited communication with other doctors outside of their health organizations, the platform is designed to facilitate communication among those physicians, she added. Sermo is also betting that its global expansion will be of interest to pharmaceutical companies that in the past have developed separate strategies for separate countries.
"There aren't really any channels for pharma to reach physicians on a global basis," Benshoshan said.
Scroll down to see the next article