May 01, 2013
Shazam strikes a chord with Fluzone audience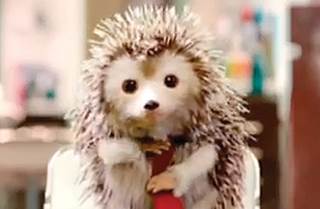 Sanofi Pasteur scored a pharma first this past winter by offering "Shazam" technology as a way for viewers to interact with TV commercials for its Fluzone Intradermal influenza vaccine—and to find out where they could get the new shot.
Shazam is a popular mobile app that detects what song is playing, subsequently directing users to iTunes where they can download it for the requisite few dollars. But by applying the same audio-detection technology to TV commercials, companies are able invite viewers to "Shazam" their ads and link to a mobile website for more information—rather like an audio QR code. In this case, viewers were directed to a "locator" to find out where they could get a Fluzone shot.
According to Jennifer Havens, deputy director, consumer marketing at Sanofi Pasteur, who was addressing delegates at the April DTC National Conference in Washington, DC, around 100,000 people used Shazam to request the locator.
The TV commercials, which featured brand mascot Henry the Porcupine, began running, naturally, at the start of flu season, spearheading a sophisticated and highly integrated marketing campaign for Fluzone—which boasts a 90% smaller needle than conventional flu shots.
Other components included a PR campaign with NCIS: Los Angeles star Chris O'Donnell, who appeared as a Fluzone spokesperson on high-profile TV shows, and the Coop de Quill VacciNation Tour, which visited five markets across the US.
Michael Szumera, director of PR and communications US at Sanofi Pasteur, says the campaign reached more than 161 million consumers in total, with an awareness rate of 45%.
The TV spots were aired 2,139 times, including prime-time spots on the major national networks, garnering around one billion impressions. The website notched up more than 700,000 visits, with half of these visiting the locator. Digital advertising achieved 100 million impressions. Print ads in nine magazines yielded 127 million impressions. Around 130,000 brochures and 8,000 posters were distributed. Meanwhile the PR campaign achieved one billion impressions, with 412 stories generated in print, 45 on TV, 1,092 on radio and 1,733 online.
Szumera said that 40% of consumers exposed to the campaign elements now felt there was a better flu shot experience available. Furthermore, consumers initiated 60% of conversations with HCPs about the flu. And 46% of these said the conversations were prompted by the TV commercial, while another 57% also saw it in the news.
In other Sanofi Pasteur news, the company last month awarded the US PR accounts for its influenza and meningitis businesses to W2O Group and Chandler Chicco's Biosector 2 unit, according to a story in PRWeek. Collectively, the work is believed to be worth around $4 million.
Scroll down to see the next article