May 14, 2015
Study: Diagnostics not keeping pace with personalized medicine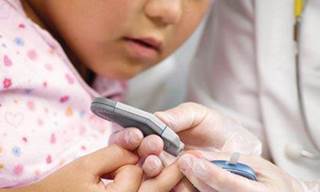 The rise of precision medicine has not been matched with a jump in development of companion diagnostic tests, according to a report by the Tufts Center for the Study of Drug Development.
The gap is significant. Tufts researchers found that the FDA approved seven pairs of cancer drugs and companion diagnostics over the past five years but half of the industry's late-stage cancer pipeline is based on biomarkers. They wrote that diagnostics matter because they can be used to show a drug's value, which can make payers more likely to cover a drug.
How drugmakers address the gap differs on a company-by-company basis. Some pharma companies partner with diagnostic testing providers while others have developed their own tests. Roche's cobas KRAS mutation test, which received FDA approval on Monday, uses genetic profiles to identify the most effective colorectal cancer treatment, while AstraZeneca said this week that it would partner with Abbott Laboratories, which will develop a diagnostic to identify patients for AstraZeneca's experimental asthma medication.
A report issued earlier this month by the IMS Institute for Healthcare Informatics noted only one of the 10 cancer drugs approved last year included a companion diagnostic. IMS researchers cautioned, however, that too many companion diagnostics can make treatment decisions complex if the tests result in conflicting results. Different diagnostic tests can render different results for the same condition or disease.
For example, there are two tests that can identify a biomarker associated with non-small cell lung cancer: an FDA-approved diagnostic called FISH and a technique called IHC. Patients with the ALK genetic mutation are more likely to respond to Pfizer's lung-cancer drug Xalkori, but researchers found that results from the two tests agreed 80 out of 150 times.
Companion diagnostics play a larger role in cancer treatment than in other disease categories. Tufts said that 73% of pipeline oncology drugs rely on biomarkers, compared to 42% of non-cancer pipeline drugs that qualify as personalized medicine.
Scroll down to see the next article