June 03, 2015
Study: Patients with marketplace health plans spend less on medications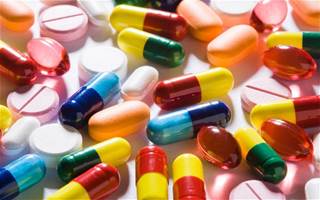 Consumers who signed up for marketplace insurance plans on the health exchanges established by the Affordable Care Act in the first six months of their existence used more prescription drugs than those who signed up later, and both groups of marketplace enrollees spent less on prescription medications than privately insured patients, according to a study published in Health Affairs.
The study compared consumers who enrolled in marketplace health plans between October 2013 and February 2014 and those who signed up between March and May of 2014.
Early enrollees were the smaller of the group, accounting for 32.5% of marketplace participants during the study period. They also had higher education levels and had higher median incomes and were more likely to have had health insurance before enrolling in a marketplace insurance plan than those who enrolled between March and May of last year.
The team of 11 researchers came from organizations including the University of Pittsburgh, Rand Corp., outcomes research firm Eliassen Group, and Express Scripts, the pharmacy benefits manager that provided the prescription data used as the basis of the study.
The team tracked the prescription data to get a sense of the health of the patients who purchased health insurance through the marketplace to assess whether the Congressional Budget Office and Congress's Joint Committee on Taxation cost estimates were accurate. The government groups had predicted that sicker, costlier patients would enroll first and healthier patients would eventually join up.
This latter category is important because healthier patients pay into the system, contributing money through premiums, but spend less than sicker patients, who require more medical care and draw money away from the pool of funds contributed by both high and low medical care users.
Attention to cost and adherence is a topline concern for marketers and payers. Sticking with a medication regimen can prevent the onset of costlier higher-maintenance conditions but it also means a steady stream of money goes toward covering prescriptions. But if out-of-pocket costs are too expensive, patients may not take their medications, which can lead to costlier health issues later on. Strategies like higher co-pays for branded drugs compared to generics and cost-sharing initiatives like deductibles are considered ways to drive patients to lower-priced prescription drug options.
Researchers said the early results indicate that riskier patients do not dominate the marketplace, which could mean that the government's cost estimates are correct, but they cautioned that the data does not include patients who have yet to sign up for coverage, so the dynamic can still change.
Researchers also found that marketplace consumers used prescriptions at different rates, with early enrollers—the ones who signed on between October 2013 and February 2014—filling more prescriptions than their later-enrolling peers. They said the different prescription patterns may be attributed to an additional data point: Early enrollees were more likely to have insurance before enrolling in a marketplace plan, which may mean they received care before buying a health plan on the exchanges.
Marketplace enrollees were four times more likely to use HIV medications than employer-insured patients, but marketplace and employer-covered enrollees generally reported the same spending on specialty medications every month. Marketplace enrollees spent less on traditional medications—about $42 a month—than their employer-covered peers, who spent around $67 a month, but there was little difference in what the two groups spent on specialty medications, which treat conditions like HIV and hepatitis. Marketplace enrollees spent around $26 on specialty medications while employer-covered enrollees spent $29.
Researchers said that follow-up studies will provide a better understanding of healthcare reform's impact on prescription utilization.
Early-late enrollee profiling is just one of several studies examining the ACA's impact. Diabetes Care published a study in March that found the number of diagnosed diabetes cases rose 23% in states that expanded their Medicaid programs under the healthcare reform law. The data did not indicate if there were long-term cost savings associated with the uptick in diagnoses, nor did it address adherence, which would also have an impact on cost estimates. The results do indicate an increase demand for diabetes medications.
Scroll down to see the next article