October 07, 2014
Teva narrows focus, trims R&D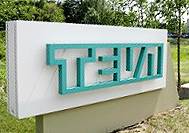 Teva Pharmaceuticals is slashing its pipeline and narrowing its women's health and oncology focus, following what the company described in a statement Monday as a strategic review of the firm's core therapeutic areas. The results include staying invested in central nervous system drugs, for conditions including multiple sclerosis and neurodegenerative diseases, and respiratory conditions.
The company said the strategic review means Teva will limit its women's health and oncology effort to "market-ready or close-to-market assets." The more restricted company focus also means the company will cut 14 projects from its pipeline, an effort it says will save around $150 million research and development expenses next year, and an additional $400 million between 2016 and 2017.
The reduced R&D spend does not appear to have an immediate impact on expected product launches: the company said in a statement that it anticipates launching around 30 products by 2019. Jefferies analyst David Steinberg wrote in a research note that Teva anticipates these launches could bring in $4 billion in revenue. Steinberg also noted that Teva's Copaxone business continues apace, in part because no generic of the daily injection has surfaced, and because users are migrating to the three-times-a week iteration of the MS drug.
The company said in a statement that it will go into further detail about the strategic review during its October 30 third-quarter earnings call.
Scroll down to see the next article