April 14, 2015
US drug spending shows reliance on specialty Rx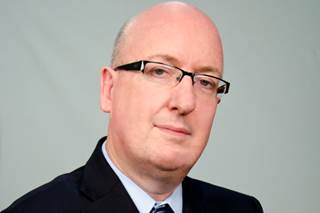 New hepatitis-C drugs drove the 13.1% jump in last year's prescription spending—the highest year-over-year jump since 2001 when spending grew 17%—but there is more at play than a transformation in the care for this one condition.
Higher prices for existing drugs, costly new drugs, fewer patent expirations than in previous years and an increase in the number of filled prescriptions all contributed to the $373.9 billion Americans spent on prescription drugs in 2014, according to the IMS Institute for Healthcare Informatics' annual report on medication spending. Per-patient spending was $995 in 2014, up from $339 per person 19 years ago.
"The magnitude of the impact of this unusual confluence of very high levels of spending on the new hepatitis-C drugs and the other new drugs happening at the same time … was surprising," Murray Aitken, IMS Health's senior vice president and executive director, told MM&M.
Researchers said that 161,000 patients started taking hepatitis-C treatments last year, a number that is about ten times more than in the previous year. Four new hep-C treatments accounted for $11.2 billion spent on treating the condition in 2014, making up about 91% of total spending on all hepatitis-C drugs. New multiple sclerosis, cancer and diabetes medications were also among the categories with the highest increases in spending. Those drugs added $8.9 billion to this year's total.

Interested in beyond-the-pill pacts? More info here.
Vouchers and co-pay cards also contributed to spending patterns, most notably with diabetes drugs. Researchers found that co-pay cards and vouchers are used for over 50% of new branded diabetes medications, compared to 8% of branded drugs in all therapy areas. Spending on newer treatments, including DPP-IV inhibitors like Merck's Januvia and SGLT2 inhibitors like Johnson & Johnson's Invokana accounted for 31.4% of diabetes spending.
This sort of financial assistance can give patients access to brands excluded from a health plan's formulary, but Aitken said brands generally find it difficult to wean people off copay cards and vouchers once they've been distributed. It is also a problem for payers.
This is of additional note when considering financial pain points: Researchers found that medication adherence erodes when out-of-pocket costs for patients with deductibles exceed $30 and there is a severe fall-off when costs go beyond $125. Researchers also found that those patients averaged 25 fewer days without medication than those whose plans do not.
This could have greater significance when looking at specialty medications, which are poised to take on a larger role in total spending. Not only did they account for 33% of last year's total drug spend, they also account for 42% of the drugs in the industry's late-stage pipeline. Specialty medications include treatments for cancer, autoimmune diseases, MS and hepatitis.
The specialty drug category is also undergoing a major shift that goes beyond the industry's increased R&D focus and includes increased pressure on companies to quickly recoup costs. Aitken pointed to Gilead's $1,000 per-pill hepatitis-C medication Sovaldi, which he said was "the most successful launch ever in terms of sales uptake." Sovaldi was eclipsed months later by Gilead's Harvoni.
He said he expects this sort of hypercompetitive market will continue to play out across different diseases and conditions, and that it will only add pressure on drugmakers to differentiate their products.
Scroll down to see the next article