April 29, 2015
Valeant adds commercial expertise in Whitaker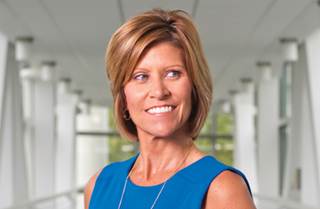 Valeant appointed Synta president and CEO Anne Whitaker as executive vice president and group chairman. Whitaker had joined Synta in August 2014.
J. Michael Pearson, Valeant's chairman and CEO, noted in the announcement that Whitaker has sales, marketing and commercial management experience with gastrointestinal and oncology products. The company likely hopes that Whitaker will be able to optimize commercial operations for its newly acquired gastroenterology portfolio from Salix, which is expected to bring in $1 billion in revenue this year.
Valeant announced Whitaker's appointment alongside the news that CFO Howard Schiller would be stepping down during Wednesday's earnings release. Valeant's US sales jumped 39% to $1.4 billion in the first quarter of 2015, compared to first quarter of 2014, the company reported. The drugmaker raised its outlook for the year to $10.4 revenue to $10.6 billion range, up from $9.2 billion to $9.3 billion.
Whitaker is well known for her commercialization acumen and for leading one of the drug industry's more unique beyond-the-pill efforts. Prior to joining Synta, Whitaker was president of North American Pharmaceuticals for Sanofi, where she spearheaded the drugmaker's collaboration efforts with medical device firm AgaMatrix, leveraging a mobile app to monitor diabetes and help patients share data with doctors.
Whitaker's leadership at Synta largely focused on the company's Phase-III lung-cancer candidate, ganetespib. Current Synta VP and COO Chen Schor was named Whitaker's successor.
Scroll down to see the next article