February 07, 2008
Voltaren Gel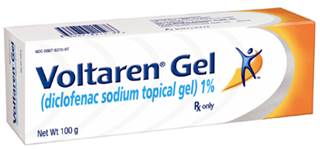 Product

Voltaren Gel


Approval Date

October 17, 2007


Release Date

January 31, 2008


Companies

Novartis


Class

NSAID (benzeneacetic acid deriv.)


Indication

Relief of the pain of osteoarthritis of joints amenable to topical treatment (e.g., knees, hands).


Active Ingredient

Diclofenac sodium 1%; gel.


Agency Roster

Euro RSCG Life Catapult

Europ RSCG Life Chelsea


Marketing Strategy/Execution

With the lapse of patent protection for
Voltaren in many key markets,
Novartis is taking the usual route to extending product life cycle—new formulations. While marketing efforts for this one aren't expected to be huge, Voltaren Gel may be more than just a rudimentary line extension. Topical products could result in a change in therapeutic approach to treating patients with osteoarthritis.


As the first to market with a gel version of the pain killer, Novartis will likely position it for patients squeamish about oral NSAIDs due to their gastrointestinal side effects (bloating, flatus, ulceration, hemorrhage and even death). That's similar to the way Merck positioned COX-2 inhibitor Vioxx before withdrawing it in 2004 due to cardiovascular safety issues. Novartis isn't the only company to see this potential. Alpharma recently released Flector, a patch version of diclofenac. Worldwide, Novartis sold $747 million worth of Voltaren in 2007, a 3% increase over 2006.


Physician Outlook

Voltaren Gel represents a line extension for Novartis' Voltaren/XR brand. Much of the discussion in pain management over the last several years has centered on the gastro-intestinal and cardiovascular risk factors associated with the oral NSAIDs and COX-2 therapies. The gel formulation and patch delivery systems (like the recently approved Alpharma Flector NSAID Patch) provide physicians and patients additional treatment alternatives given these heightened concerns.


—Geoff Penney, VP, category business leader, pain, GfK Market Measures, Feb. 2008


Also in the Pipeline (according to Adis R&D Insight)

No competitor compounds Phase III or pre-registration, US.
Recent MM&M Coverage
The Top 75: Euro RSCG Life Chelsea
The Top 75: Euro RSCG Life Catapult
The Top 60: Ferguson
Endo, Novartis begin agreement
Product News
Merck Cox-2 drug posts mixed results
Pharmacology
Diclofenac gel is a topical non-steroidal anti-inflammatory drug (NSAID) that demonstrates an anti-inflammatory effect useful to treat the pain and swelling caused by medical conditions such as arthritis. Diclofenac has also been shown to have antinociceptive and antipyretic effects. Diclofenac inhibits the enzyme, cyclooxygenase (COX), an early component of the arachidonic acid (AA) cascade. The AA cascade is a signaling pathway associated with the body's inflammatory response. COX inhibition results in the lowering of AA cascade components such as prostaglandins, thromboxanes and prostacylin. It is not completely understood how reduced synthesis of these components results in therapeutic efficacy.


Clinical Trials

Two clinical trials were conducted to assess the efficacy of diclofenac gel in patients with osteoarthritis. In the first randomized, double-blind, placebo-controlled trial of 246 patients with osteoarthritis of the knee, 127 patients were administered diclofenac gel at a dose of 4g, 4 times daily, on 1 knee (16g per day). Pain was assessed by Week 12 using the WOMAC (Western Ontario and McMaster Universities Osteoarthritis Index) Pain Subindex. On a scale of 0 (best response to pain) to 100 (worst response to pain), the WOMAC Pain Subindex was lower in the diclofenac gel group (mean: 28) than the placebo group (mean: 37).


In the second randomized, double-blind, placebo-controlled trial of 385 patients with osteoarthritis of the hand, 198 patients were administered diclofenac gel at a dose of 2g per hand, 4 times daily, on both hands (16g per day). The patients assessed their pain intensity in the target hand at Weeks 4 and 6. At both times, on a visual analog scale from 0 (best response to pain) to 100 (worst response to pain), the pain intensity assessment was lower in the diclofenac gel group (week 4: 43; week 6: 40) than the placebo group (week 4: 50; week 6: 47).


Adverse Reactions

Application site reactions (dermatitis, pruritus, erythema, paresthesia, dryness, vesicles, irritation); GI bleed/ulceration, edema, rash (may be serious; eg, exfoliative dermatitis, Stevens-Johnson syndrome, toxic epidermal necrolysis), anaphylactoid reactions. See literature re: risk of cardiovascular events.


Adults

Use dosing card to apply gel. Lower extremities (eg, knees, ankles, feet): Apply 4g to the affected area 4 times daily; max: 16g/day. Upper extremities (eg, elbows, wrists, hands): Apply 2g to the affected area 4 times daily; max: 8g/day. Total max dose over all affected joints: 32g/day. Do not wash treated hands for at least 1hr after application. Wait at least 10 minutes after application before getting dressed. Use on spine, hip, or shoulder has not been evaluated.


Children

Not recommended.


Contraindications

Aspirin allergy. Late pregnancy. Coronary artery bypass graft surgery.


Precautions

Advanced renal disease: not recommended. Do not apply to open wounds, infections, inflammations, exfoliative dermatitis. Avoid eyes, mucous membranes, external heat and/or occlusive dressings, sunlight. Peptic ulcer. GI bleed. Asthma. CHF. Edema. Hypertension; monitor BP. Monitor blood, hepatic, renal function in long-term use; discontinue if toxicity develops. Elderly. Pregnancy (Cat.C). Nursing mothers: not recommended.


Interactions

Avoid concomitant topical products and medications (eg, sunscreens, cosmetics, lotions, moisturizers, insect repellents). Increased risk of GI effects with aspirin, oral NSAIDs, corticosteroids, anticoagulants, alcohol, smoking. May antagonize diuretics, ACE-Inhibitors. Monitor for toxicity with lithium, methotrexate, cyclosporine.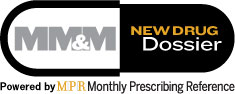 Scroll down to see the next article