June 06, 2016
Bristol-Myers Squibb's Yervoy, Opdivo combo data confers edge in lung cancer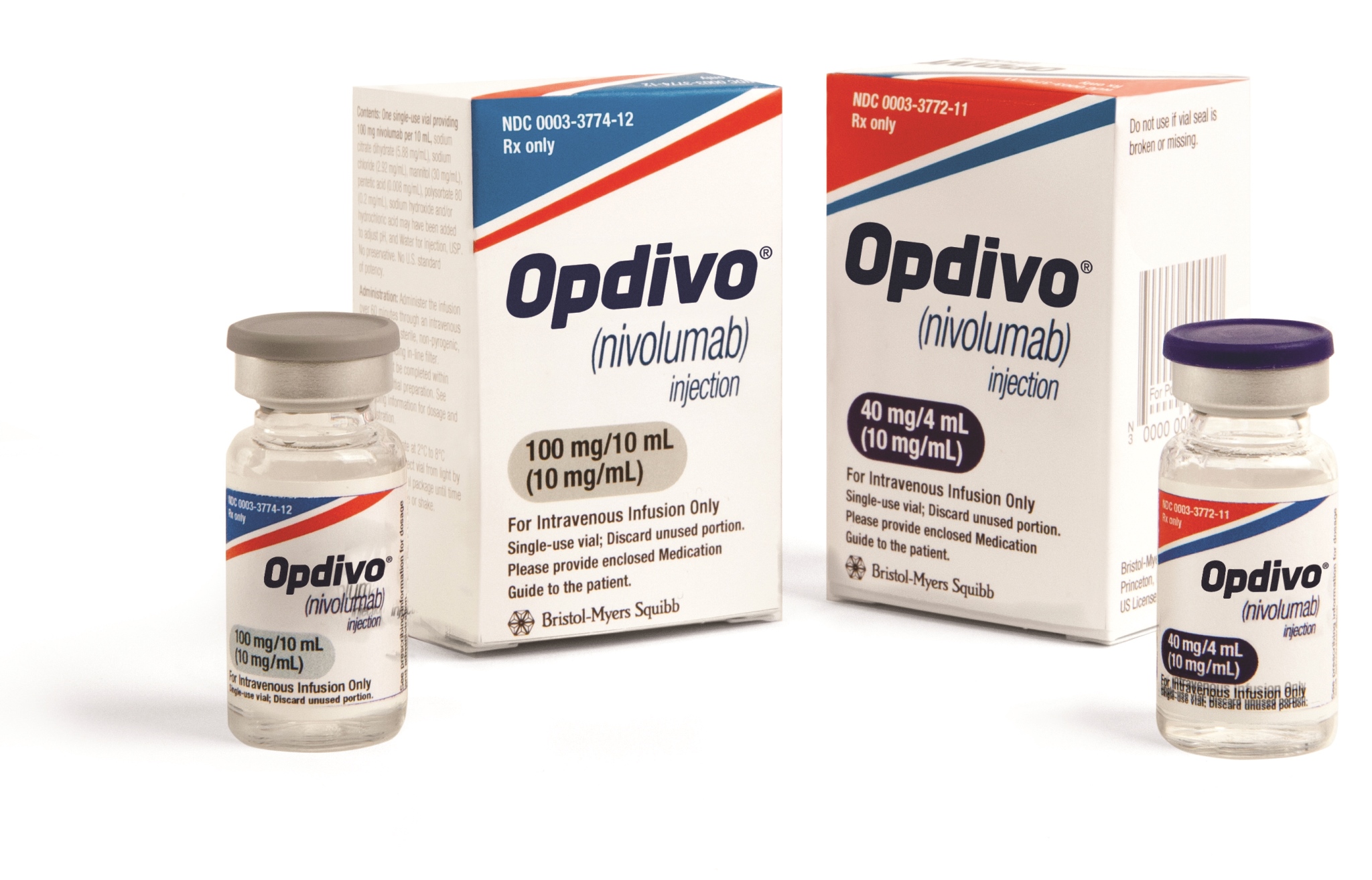 The horse race between Merck's Keytruda and Bristol-Myers Squibb's Opdivo as a treatment for new lung-cancer patients became clearer over the weekend.
Both Merck and BMS separately released new data for their combination therapies when used as a first-line treatment for patients with non-small cell lung cancer at the American Society of Clinical Oncology's annual meeting in Chicago.
Lung cancer is the second most common form of cancer and 14% of all new cancers are lung cancers, according to the American Cancer Society.
See also: Merck's Keytruda versus Bristol-Myers Squibb's Opdivo
New data presented from Bristol-Myers Squibb's CheckMate-012 study found that 90% of lung-cancer patients who took Opdivo paired with Yervoy were still alive after one year of treatment. Evercore ISI analyst Mark Schoenebaum wrote in an analyst note that "given these results, [this] combo therapy seems like it's the regimen to to beat in PD-L1 expressors." PD-L1 is a protein believed to help cancer deter attacks from a patient's immune system. The biomarker has become a bellwether for how agents will perform in certain patients.
Credit Suisse analyst Vamil Divan, too, praised the new data, writing in an investor note that he was "very impressed" and noting that "a degree of exclusivity in a large portion of the market" — among high PD-L1 expression in the first line — "would be a significant long-term positive" for BMS.
Opdivo, in combination with Yervoy, in January received accelerated approval to treat patients with metastatic melanoma. Opdivo was first approved to treat lung cancer in March 2015.
See also: ASCO 2016 Preview
New data for Merck's Keytruda paired with a chemotherapy agent when treating patients with lung cancer was also presented at ASCO. That data showed tumor reduction regardless of PD-L1 expression. Schoenebaum noted that the data suggests that the combo "will most likely have a role in non-PD-L1 expressors."
Keytruda became the first available PD-1 inhibitor in the U.S. when it was approved in September 2014 to treat advanced melanoma. Opdivo was approved later that year but has since eclipsed Keytruda in market share and sales. In 2015, Keytruda saw sales of $556 million, while Opdivo brought in $942 million. Bristol-Myers Squibb spent $125.9 million on advertising for Opdivo in 2015; Merck spent $7.3 million in the same time period, according to Kantar Media.
Scroll down to see the next article