January 26, 2016
Diabetes R&D narrows in on glycemic control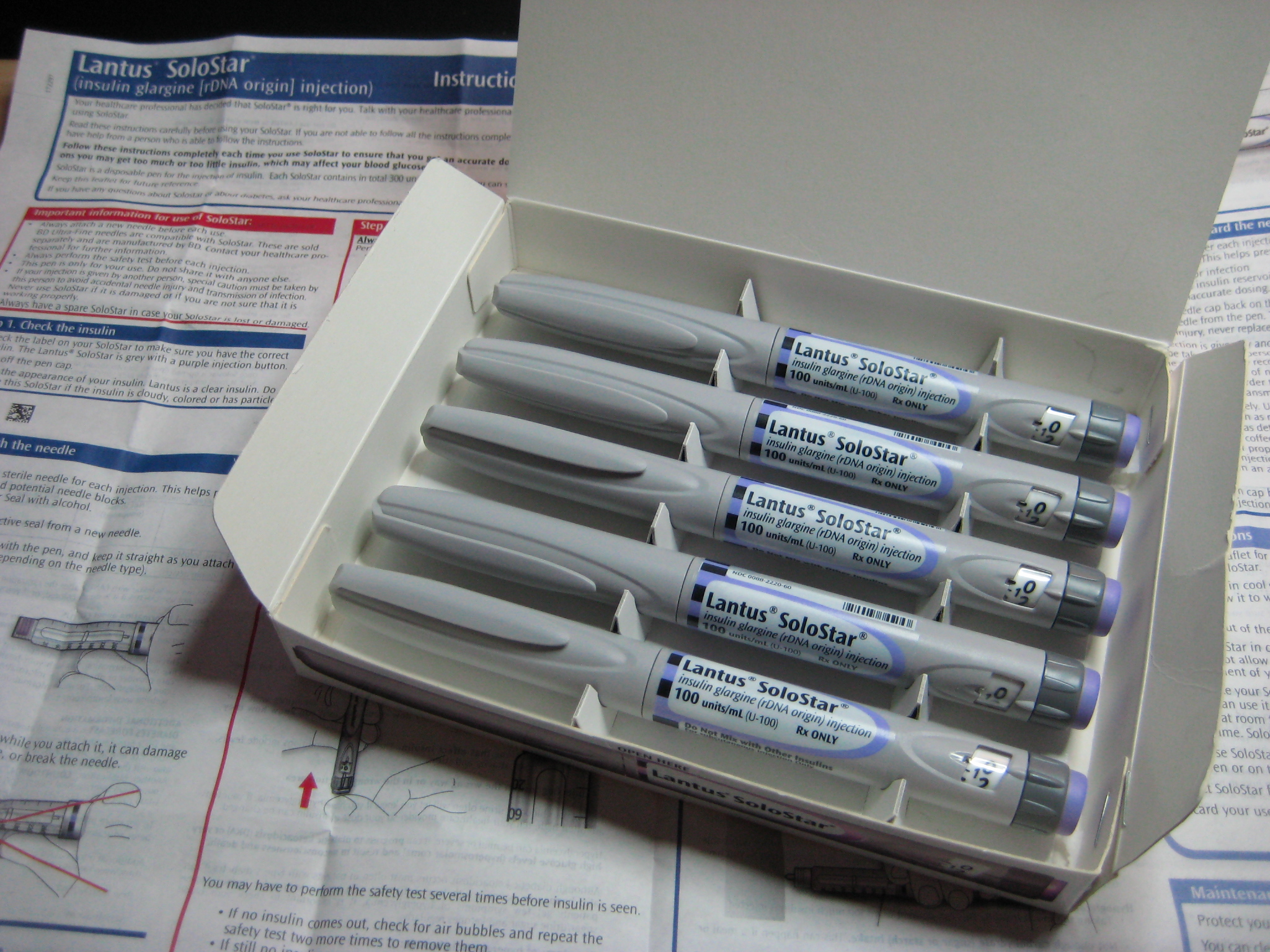 Sanofi is seeking FDA approval for LixiLan, a combination of Lantus and lixisenatide. Photo credit: Adrian Black/Creative Commons
New entrants in the type 2 diabetes treatment market share a similar goal: To solve patients' constant struggle with glycemic control.
Sanofi's most recent foray in the arena, provided it gains FDA's nod of approval, will be the first to combine a basal insulin (with proven cardiovascular safety) with a GLP-1 receptor agonist (ditto) in a single daily injection.
The LixiLan Phase III trials investigated the use of LixiLan, a fixed-ratio combination of insulin glargine 100 Units/mL and lixisenatide, in patients whose type 2 diabetes is inadequately controlled on oral anti-diabetics (LixiLan-O study) and in those whose diabetes is inadequately controlled on basal insulin (LixiLan-L study). "Based on topline results, both studies successfully achieved their primary endpoints," says Dr. Rachele Berria, VP and head, diabetes medical unit at Sanofi US. And, she adds, the fixed-ratio combination had an overall safety profile reflecting those of lixisenatide and insulin glargine 100 Units/mL.
See also: Marketing challenges remain in crowded metabolic market
Lixisenatide (marketed as Lyxumia in the European Union) is a once-daily prandial glucagon-like peptide-1 receptor agonist for the treatment of adult patients with type 2 diabetes mellitus. The naturally occurring peptide hormone known as GLP-1 is released in the body within minutes of eating a meal. Scientists know GLP-1 suppresses glucagon secretion from pancreatic alpha cells and stimulate glucose-dependent insulin secretion by pancreatic beta cells.
The combination of GLP-1 and basal insulin is thought to help patients with post-meal blood glucose control—minus the risk of weight gain associated with adding a prandial insulin. "The hope is for a simpler regimen and favorable impact on weight," notes Ted Kyle, founder and principal of ConscienHealth. "LixiLan appears to be meeting all expectations, but it would be premature to speculate about its market potential."
See also: Top 25 Metabolic Products
Beyond exhibiting clear clinical value, the GP-1/insulin combo "paves the way to giving physicians and patients what they seek," says Gil Bashe, managing partner, health, Finn Partners. According to Bashe, GLP-1s improve blood glucose and reduce weight without increasing hypoglycemic risk when used in mono-therapy.
"It's such a simple idea – but it's clinically complex," he adds. "The weight-gain issue is a bigger patient concern than we want to admit."
Analysts have noted a modest uptick of the use of GLP-1 receptor agonists in combination with insulin during the last few years. In Sanofi's case, many feel Lantus's solid reputation and market standing should help with physician adoption. Patients and HCPs are also expected to appreciate the convenience of the lixisenatide and Lantus combination.
"The combo GLP-1/insulin trials have whetted our appetites for potential success," Bashe says. "So far, the data show a new therapeutic approach with few side effects that might be suited to once-a-week injection, weight loss and good glycemic control. If combo-product developers add a solid pharmaco-economic study to their plans, and the data continue to be strong, this can be a patient game-changer."
Scroll down to see the next article