September 18, 2015
Five things for pharma marketers to know: Friday, September 18, 2015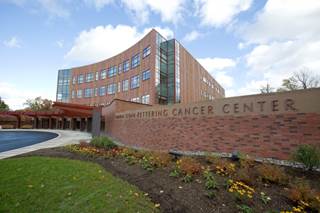 An oncologist and drug pricing critic at Memorial Sloan Kettering Cancer Center wrote in Fortune that drug prices "are rising when basic rules of markets say they shouldn't." He cited Eli Lilly's lung-cancer drug Cyramza as an example, saying the drug only adds an additional six days of life compared to competitor Avastin, but it costs twice as much—$50,000 for Cyramza, compared to $25,000 for Avastin.
Eli Lilly's and Boehringer Ingelheim's type-2 diabetes drug Jardiance reduces the overall risk heart attack or stroke by 38%. It's the first time that a commonly used diabetes drug has been shown to reduce cardiovascular deaths, according to The New York Times. The results are expected to be published in The New England Journal of Medicine.
Allergan and its partner Gedeon Richter received approval for antipsychotic Vraylar (cariprazine), with indications for schizophrenia and bipolar disorder. The FDA rejected the drug in 2013, citing a need for more dosing data from clinical trials. Gedeon Richter originally licensed the drug from Forest Laboratories, which Allergan acquired for $25 billion in 2014.
Fears that the influx of newly insured patients as a result of the Affordable Care Act would overwhelm primary care physicians have not yet materialized, according to a survey by the Kaiser Family Foundation and The Commonwealth Fund. PCPs reported an increase in demand for services under the ACA, but the majority said they their ability to provide high-quality care has stayed the same since the law went into effect, according to The Wall Street Journal.
The Gloucester Police Department in Massachusetts is asking people to contact the five highest paid pharma CEOs—executives at Eli Lilly, Abbott, Merck, Johnson & Johnson and Pfizer—and "politely ask them what they are doing to address the opioid epidemic in the United States," Leonard Campanello, the town's police chief, wrote on the police department's Facebook page, according to The Boston Globe. Campanello later said that the police department is meeting with Pfizer.
Scroll down to see the next article