June 16, 2016
New first-line lung data is positive for Merck's Keytruda, but competitor looms large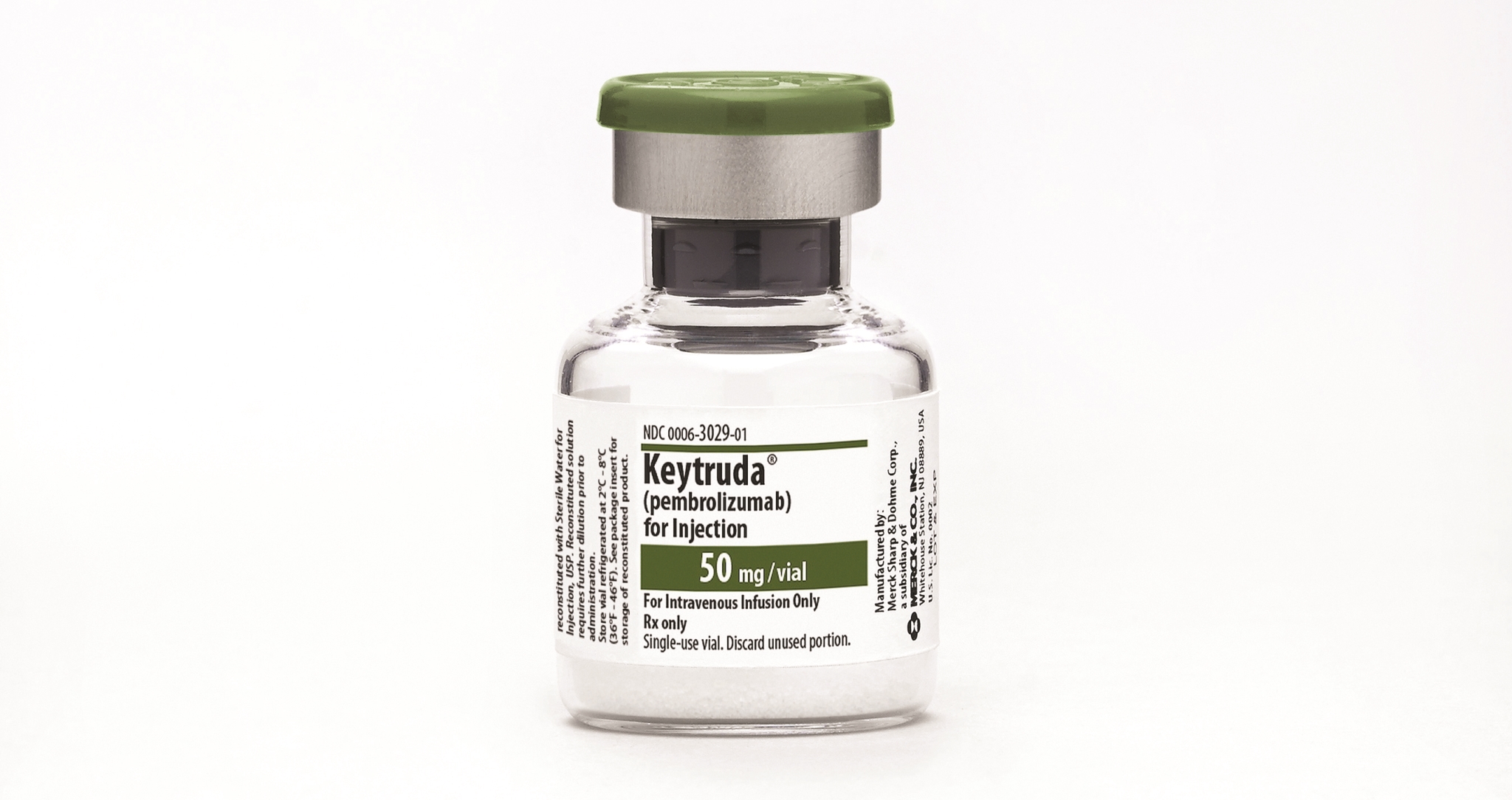 Merck's lung-cancer treatment Keytruda received a boon from new data Thursday in a trial investigating its efficacy in first-line lung cancer as a single agent. But while analysts expressed optimism about the new data, they cautioned that competitor Bristol-Myers Squibb's immunotherapy Opdivo may still hold the long-term advantage.
See also: Merck's Keytruda versus Bristol-Myers Squibb's Opdivo
Merck reported data from its Keynote-024 trial, investigating Keytruda's effectiveness in patients whose tumors express high levels of the PD-L1 protein — an important biomarker for how drugs will perform in certain patients. Merck said the drug met its primary goal, which was besting chemotherapy agents in both progression-free survival and overall survival.
Evercore ISI analyst Mark Schoenebaum wrote in an investor note that expectations were high for success from Keynote-024, especially in the wake of comments made by Merck at the American Society of Clinical Oncology's annual meeting in Chicago earlier this month. Schoenebaum cautioned, however, that BMS' competing trial for Opdivo, Checkmate-026, spans patients with and without high expression of PD-L1. This could be an important sticking point when comparing the two drug labels — that is, if the data backs it up. Schoenebaum added that he expects Merck "to work quickly to get this information added to the product label."
See also: Bristol-Myers Squibb's Yervoy, Opdivo combo data confers edge in lung cancer
Another analyst, Vamil Divan from Credit Suisse, largely echoed Schoenebaum's comments in his own investor note. He wrote that while Merck's data are positive, BMS could "have a long-term advantage" in first-line treatment with its combination approach of pairing Opdivo and Yervoy — which had a strong showing at ASCO.
Scroll down to see the next article