May 23, 2017
The FDA says Puma's breast-cancer drug is effective, cautions about side effects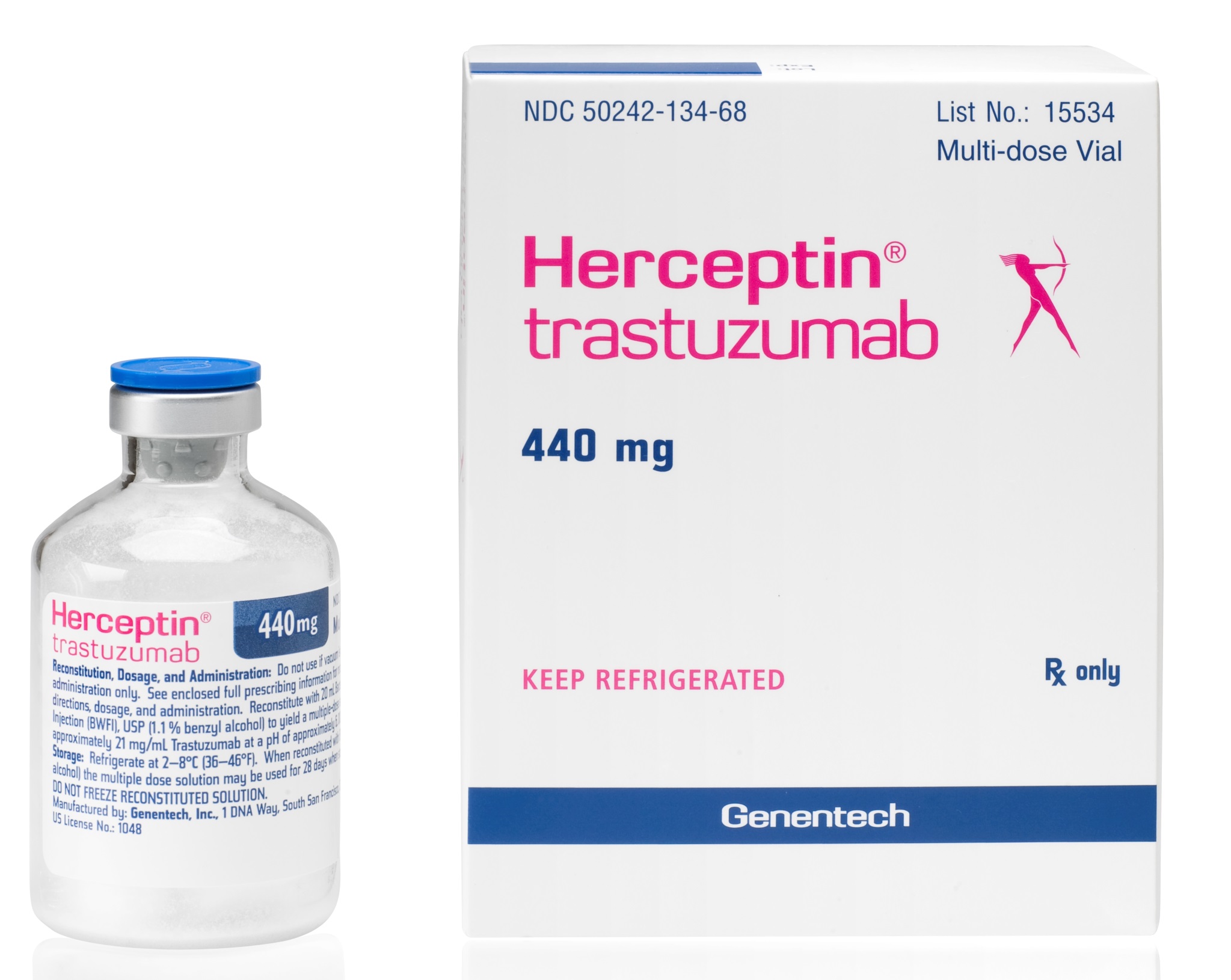 If approved, certain breast-cancer patients would be treated with Puma Biotechnology's neratinib after one year of Roche's Herceptin and chemotherapy following surgery.
An FDA advisory committee is expected to convene Wednesday to decide whether the FDA should approve Puma Biotechnology's experimental breast-cancer drug, neratinib.
If approved by the FDA, the drug would be a new treatment option for breast-cancer patients hoping to reduce the risk of cancer returning after surgery.
The FDA is not required to follow an advisory committee's recommendation but often does.
See also: Top 25 oncology products in 2015
Given that neratinib is vying for the "extended" adjuvant treatment setting for HER2-positive breast-cancer patients, the drug could carve out a niche of its own if approved. Currently, these patients are typically treated with a combination of Roche's Herceptin and chemotherapy after first undergoing surgery. If neratinib is approved, patients would start treatment after taking Herceptin and chemo for one year.
Even so, the drug's commercial opportunity may be limited given that a Phase-III trial for Roche's Perjeta found that when it was combined with Herceptin and chemotherapy in the adjuvant setting had a lower of risk of death than if treated with Herceptin and chemotherapy alone. Those results were released March 2.
There are two major factors that could stop the drug from receiving a positive recommendation from the advisory committee: the number of changes made by manufacturers to the drug's study design and high rates of diarrhea reported by clinical-trial participants.
See also: As immuno-oncology therapies evolve, so will the marketing
Over the course of the study, three manufacturers — Wyeth in 2009, Pfizer in 2011, and Puma in 2012 — made several changes to the design of the trial, including increasing the amount of high-risk patients in the study and reducing the follow-up time from five years to two years. The FDA noted that "these changes appear to be due to outside factors (i.e. external information and organizational changes)." Puma licensed the rights to neratinib in 2011 from Pfizer. The expected brand name is Nerlynx, according to the FDA's briefing documents.
The drug's Phase-III trial, which supported its filing, found that women with early stage HER2-positive breast cancer taking neratinib saw a 33% reduction of risk of their breast cancer returning, compared to placebo.
The high incidence of diarrhea in participants was noted by the FDA as well. Nearly all patients in the study experienced some form of diarrhea and 40% of patients experienced grade 3, or severe diarrhea. (Grade 4 is the highest.)
Scroll down to see the next article