March 29, 2018
Five things for pharma marketers to know: Thursday, March 29, 2018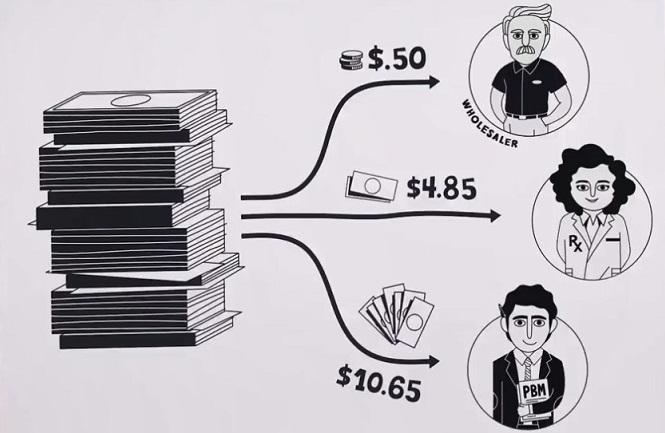 PhRMA has released a series of new ads that blame high drug prices on cost increases to insurers and PBMs.
The trade group has unleashed the ads in print, radio, digital, and social media in order to express its anger at a new practice from UnitedHealthcare Group and Express Scripts Holding that no longer credits the value of manufacturer's copay coupons toward patient deductibles. (
Biopharma Dive
)
Veterans Affairs Secretary Dr. David Shulkin has been fired.
The announcement came via a tweet from President Donald Trump, who added that he would nominate physician Dr. Ronny L. Jackson as his replacement. Shulkin attributes his firing to his refusal to allow the VA to be privatized. (
Modern Healthcare
)
The House Energy and Commerce health subcommittee is hoping to bring a legislative package addressing the opioid crisis to the floor before the Memorial Day break on May 24
. The committee has already held hearings addressing enforcement, as well as public health, treatment, and prevention. The third and final hearing will look primarily at insurance coverage, payment issues, and prescription regulations for Medicaid beneficiaries. (
STAT
)
UK biotech Redx has suspended a Phase I/II trial of its cancer drug
, RXC004, after the first patient experienced serious adverse effects that were possibly related. The delay is expected to last for several months as Redx works with regulators at the Medicines and Healthcare Products Regulatory Agency to establish next steps. (
Endpoints
)
Unum Therapeutics has raised $69.2 million from the sale of its stock
, with the intention of funding more clinical tests of its cancer treatments. The IPO came around the same time that Unum revealed that two patients in the high-dose arm of a clinical trial for its primary cancer drug died, prompting the FDA to place a clinical hold on the study. (
Xconomy
)
Scroll down to see the next article