Speakers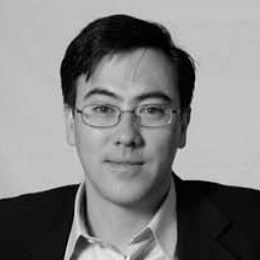 Zen Chu, Co-founder,MIT Hacking Medicine Institute
Zen Chu believes that now is the best time in history for healthcare
entrepreneurs and engineers to create the data, systems and
products to help medicine scale and serve more patients with
higher quality at lower cost. He created and teaches the MIT
Healthcare Ventures graduate courses within the pioneering Health
Science & Technology (HST) program, a joint initiative between
MIT, Harvard Medical School and the Boston academic hospitals.
As faculty director for the HackingMedicine.MIT.edu health tech
innovation initiatives, Zen mentors physician entrepreneurs, earlystage
startups and health corporations adapting to global digital
healthcare transformation, changing healthcare incentives, growth
in emerging markets, and new disruptive technologies that reengineer
medicine.
As Managing Director of AccelMed Ventures, Zen specializes in building early-stage medical technology and healthcare service companies, usually serving as co-founder and first investor. AMV's portfolio spans Boston, Silicon Valley and China, including PillPack.com, Figure1.com, 3D-Matrix Medical [JASDAQ: 7777], Curoverse Genomics, PathFinder Regenerative Medicine [OTCQB:PFND], BitGym.com, DirectDermatology.com and a few companies still in stealth mode.
Alongside four world-renowned MIT biomaterials professors, Zen co-founded 3D-Matrix Medical Inc., serving as the first CEO for the venture-backed MIT regenerative medicine company whose injectable gel drug delivery products are treating patients and enabling new regenerative medicine research, with a successful IPO in 2011. He has managed and led new ventures for Harvard Medical School, Harvard's Wyss Institute for Bioengineering, NetVentures and Hewlett-Packard.
Zen earned a Masters of Public & Private Management from Yale University and a BS in biomedical/electrical engineering from SMU. He's married to a serial entrepreneur/venture investor and they are raising three aspiring entrepreneurs in Brookline, MA.
e investor and they are raising three aspiring entrepreneurs in Brookline, MA.
---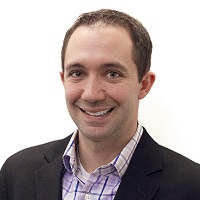 Chris Iafolla, Head of Digital & Social Strategy, inVentiv Health PR Group

Chris leads inVentiv Health PR Group's Digital & Social Strategy Practice. In this role, Chris shapes and guides social and digital offerings to provide clients with effective, valuable and compliant strategies for the highly regulated healthcare industry. He serves as a senior strategic counselor to clients adopting and executing digital or social marketing strategies. Not just a strategist, Chris works closely with his clients to execute full-scale social media or digital projects from the idea phase all the way through launch and beyond. This includes working closely with medical, legal and regulatory teams to craft guidance documents, aligning with key brand objectives, creating a sustainable content plan and measuring success.
Chris has a diverse background of pharmaceutical and healthcare social media, communications and PR experience across many Fortune 100 pharmaceutical companies including: Pfizer, Johnson and Johnson, Sanofi and Novartis. Chris brings expertise in both corporate and brand-level social/digital communications programs for a variety of therapeutic areas including: diabetes, oncology, pain-related illnesses (fibromyalgia, etc.), women's health, men's health, smoking cessation and depression, among others.
He is a frequent speaker at industry conferences such as the Advanced Learning Institutes' Social Media for Pharma Conference, Digital Pharma East, and the Redefining Pharma Marketing Conference (as chairperson and speaker).
---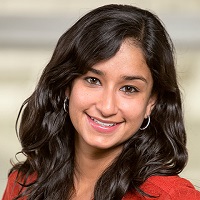 Mandira Singh, senior manager, business development, athenahealth
Mandira Singh is a Director at athenahealth where she runs athena's More Disruption Please program. In addition to leading the MDP Marketplace, Mandira is responsible for growing the MDP accelerator, athena's investment vehicle for seed stage companies. Prior to joining athena, Mandira was an investment professional at Essex Woodlands, a growth equity and venture capital firm focused on healthcare. At Essex Woodlands, Mandira invested across sub-sectors of healthcare, spending the majority of her time on services and IT investments.
Mandira started her career at J.P. Morgan, where she worked in the North America Healthcare Coverage Group and then the Private Equity Co-Investing group in New York. Mandira holds a BA in Economics from Vassar College and an MBA from the Stanford Graduate School of Business.
---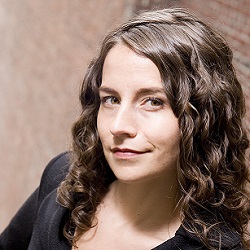 Sara Holoubek, CEO and Founder, Luminary Labs
Sara Holoubek is the CEO and founder of Luminary Labs, a consultancy focused on operationalizing innovation. Her firm develops strategies and innovation systems for Fortune 500 and federal government leaders seeking to transform their organizations and industries.
Ms. Holoubek is also an active adviser and investor. She has served on the inaugural Pioneer Advisory Group for the Robert Wood Johnson Pioneer Fund, and founded Luminary Labs Ventures, which invests in early stage companies including Iodine, Evidation Health, and Biowink.
She currently serves on the National Board of Directors of Step Up and in 2011, she was the recipient of the Pepsico WIN award for her contributions to the tech community.
Ms. Holoubek has been widely quoted in publications such as Fast Company, The Washington Post and WSJ.com. She has been recognized as a female founder to watch in Mashable, and her company has been profiled in business books, The Big Enough Company and Stiletto Network. She also serves as a frequent guest lecturer on the subjects of technology and innovation.
Prior to founding Luminary Labs, Ms. Holoubek served as the Chief Strategy Officer of iCrossing and President of SEMPO, the global trade organization for the search marketing industry.
Ms. Holoubek brings an international perspective to her work, having lived and worked in Latin America and Europe; she is fluent in Spanish and French, and conversant in Portuguese. She holds a B.A. from the University of Iowa and an M.B.A. from HEC in France. She resides in New York City with her husband, bass-baritone Claudio Mascarenhas.
---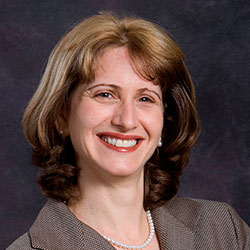 Naomi Fried is a thought leader in healthcare innovation and digital health. She was Biogen's first VP of Innovation, Medical Information, and External Partnerships. She led five functions catalyzing innovation to support patients and healthcare professionals. She developed the strategy for and led the "innovation beyond the molecule" program to deliver non-pharmacological value to patients and providers.
Previously, Naomi was Boston Children's Hospital's (BCH) first Chief Innovation Officer. She built and led the Innovation Acceleration Program, which focused on enhancing the innovation culture, improving care quality, and assisting the hospital in shaping the future of health care. The Innovation Acceleration program supported strategic innovation initiatives, resourced grass roots innovation, and identified unmet innovation opportunities. Naomi oversaw the creation and administration of the Innovestment seed grant program which supported 37 projects and the FastTrack Innovation (FIT) in Technology Program which developed 9 novel clinical software solutions and mobile apps. She also initiated and led the development of BCH's telehealth strategy.
Prior to BCH, she was the VP of Innovation and Advanced Technology at Kaiser Permanente (KP) where she led an effort to identify and assess new and emerging health care technology; chaired the board of its internal Innovation Fund for Technology; formed KP's Telehealth Working Group; was involved in the start-up and governance of KP's Innovation lab, the Sidney R. Garfield Center for Health Care Innovation; and was Managing Director of the Archimedes Project.
Before KP, Naomi advised two venture capital firms on life science and health care information technology investments; served as the GM and VP for Business Development of 1747, Inc., which conducts online clinical trials for new drugs; and was instrumental in the formation of the medical informatics internet start-up e-SKOLAR, formerly SHINE, spun out of Stanford School of Medicine, serving as interim President for its first year.
Naomi is on the Advisory Board for HealthCare Business Women's Association, MedCity News, Digital Collaboration Solutions, the Journal of Clinical Innovation & Technology, and on the board of Directors of the American Telemedicine Association. She is also a member of the Governor of Massachusetts' Innovation Council. Her awards include being named one of WEST's "Notable Women Entrepreneurs in Science & Technology" in 2013 and one of Healthcare IT News' "2013 Health Information Technology (HIT) Men and Women of the Year Award, Innovators." Naomi was named "The Emerging Executive of the Year" in 2014 by the Massachusetts Technology Leadership Council. Naomi received her Ph.D. in Materials Science from MIT and her B.S. in Chemistry from the University of California, Berkeley.
Sponsors